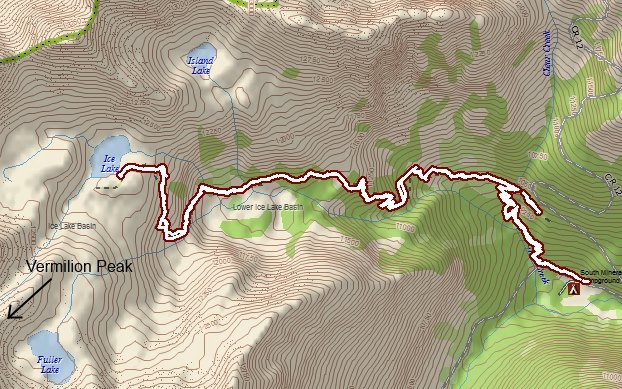 7.5 miles, round-trip

Note: Click on picture to see high resolution photograph in separate window: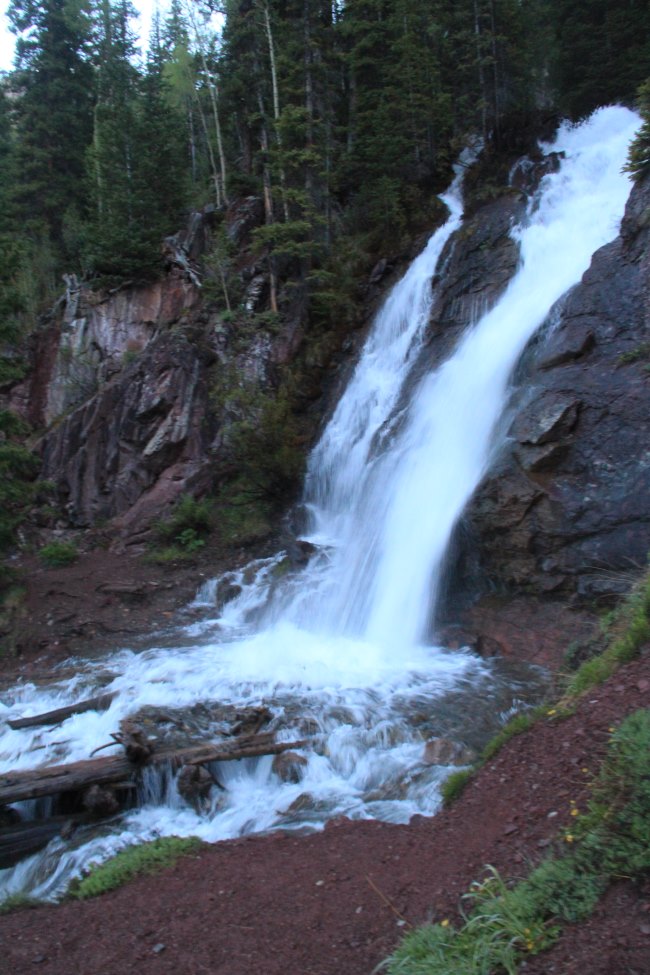 Today never quite went as planned. My "shortcut" hike from the Clear Creek Road switchback led me to a waterfall, which--like the rest of Colorado right now--is overflowing with crazy amounts of water. I saw no reasonable way across to the opposite trail, at least not without getting drenched.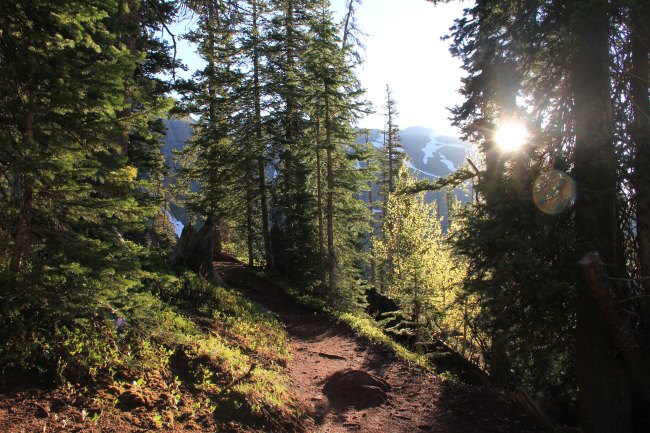 So, a car ride down to the lower traditional trailhead, along with the hike up to where I would have been starting with my shortcut, set me back 40 minutes. I hit the trail at 6a.m., and early on had to tenuously cross the raging creek via two very slick, wet logs. For the first several miles, I moved along at a good pace. My legs were sore, but overall I felt good. The trail was very well maintained, and not rocky at all; I relished all the smooth walking.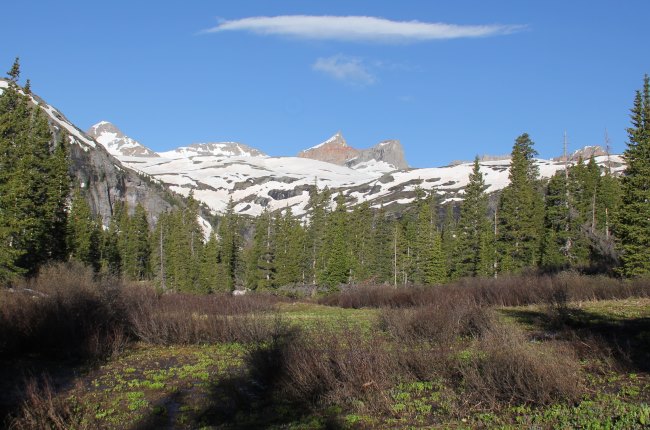 At one place I stopped to make gear adjustments, and in so doing dropped my right glove. I didn't notice I was missing it until later. Later, on my way down, I would end up passing dozens of other hikers who were on their way up the trail, most of who ended up describing where my glove was laying on the trail. For the day, I would be known by everyone in the valley as "the guy who lost his glove." Sure enough, it was there next to the trail as I neared creek crossing.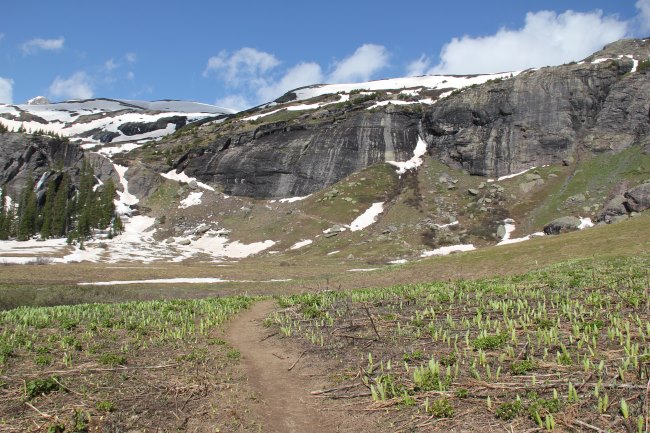 I had never been to Ice Lake Basin. It was a neat area, and today it really lived up to its name. I was able to make it up to above the iced over Ice Lake via a series of snow slopes which started around 11,500 feet. These were in solid, good condition until I got up to above Ice Lake. Here I started wallowing, literally swimming through snow, as every other step I sunk up to my waist in the heavy wet sludge. Above I could see a continuous snow slope to my intended destination, Vermilion Peak. Despite my good hiking shape, I am not in great climbing shape; my quads were already burning from
yesterday's climb of Thunder Pyramid
, and I hadn't even started the real climb yet today. The late start, my condition and missing glove, the already building clouds, and the terrible post-holing led me to come to an easy decision: despite feeling strong at the start, it was now time to turn around. At 9a.m. at only 12,300 feet, I turned back; Vermilion Peak would have to wait another day.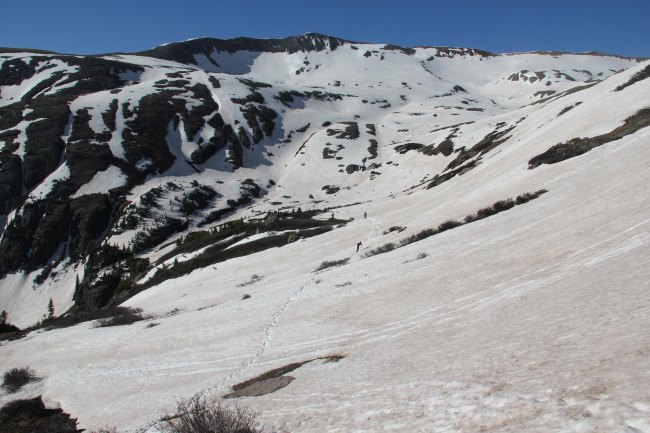 I couldn't have been happier with my decision. I wasn't physically with it today, and needed to give my body some rest. Additionally, just after I got back to my car at 11am, the skies let loose with drenching rain and lightning. Had I continued on the summit bid I would have been somewhere high on the mountain at this point.