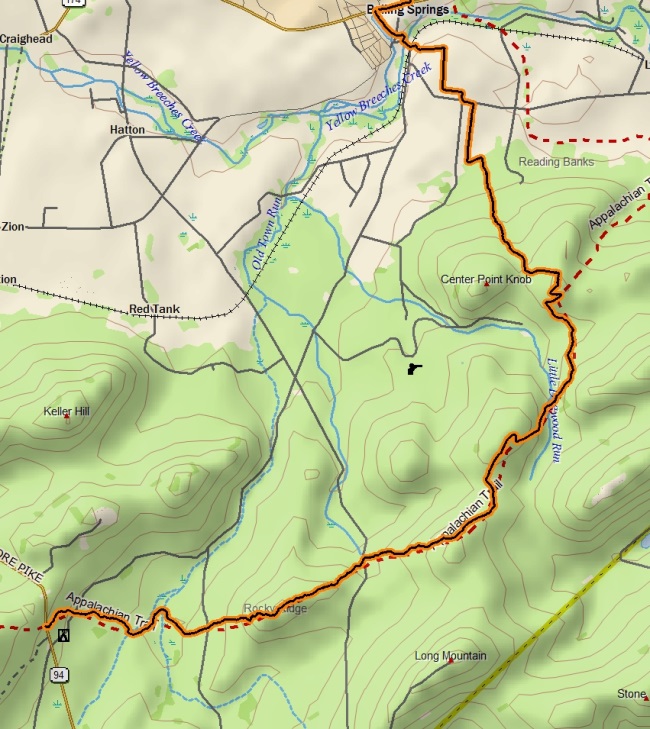 Point-to-point distance: 8.6 miles
Note: Click on picture to see high resolution photograph in separate window: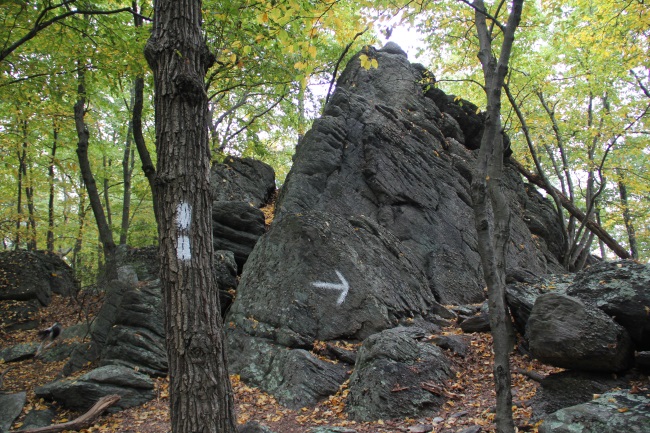 We began our hike at PA-94, where there is little to no room for actual parking. Autumn immediately made itself known to us by the cool air and the changing colors of all the flora all around us. The first mile or more of the trail was gentle, but then we gained Rocky Ridge via some steep switchbacks.
Rocky Ridge is well-named. I was entranced by the maze of boulders the Appalachian Trail wound through along this ridge-top, made to stand out even more with the backdrop of the birch leaves, turning golden yellow.
I took a few detours for some climbing and picture-taking, but then I caught up with the others to descend to Whiskey Springs.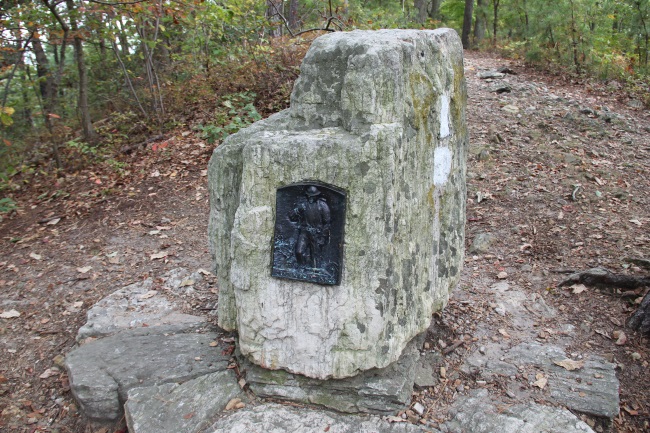 Plaque commemorating Center Point Knob
The undulating ups and downs continued--across another ridge, into a fern-enveloped valley, up and over Center Point Knob, and down the other side... Center Point Knob, by the way, has a an old plaque commemorating what was considered the halfway point on the Appalachian Trail upon its completion in 1937. The current "halfway point" is somewhere around 20 miles farther south.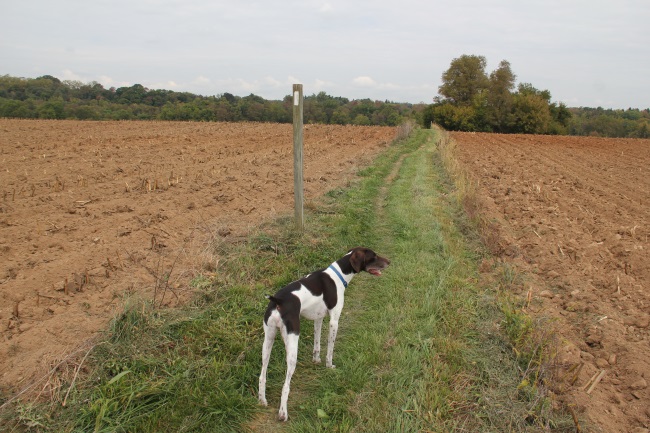 After the final mountain descent, we exited the woods and were suddenly surrounded by corn fields and flat valley land. This would encompass our final couple miles of walking--the beginnings of the
"flat lands" of the Cumberland Valley
. The pleasant farmland walking made for a nice easy end to today's hike, bringing us to my parked car at the A. T. center in Boiling Springs, PA.