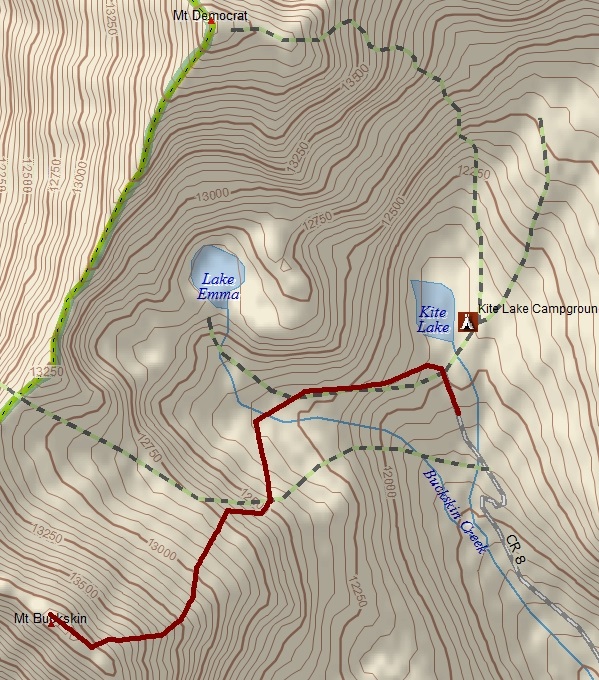 Mount Buckskin (13,865'): 3.4 miles, 1,900 feet elevation gain
Note: Click on picture to see high resolution photograph in separate window: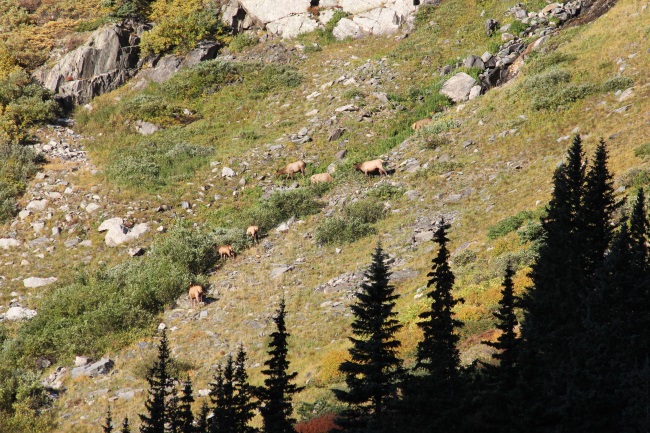 Mount Buckskin was exactly what I expected--a quick, steep talus hike from Kite Lake Road--and today it was accentuated by the colors of autumn.
There was a lot of intermixed grass and talus on the lower slopes leading up to the summit ridge. Everything was solid and made for easy walking, but it got steeper as I climbed higher.
We also saw plenty of wildlife, including six elk and five mule deer, marmots and pikas.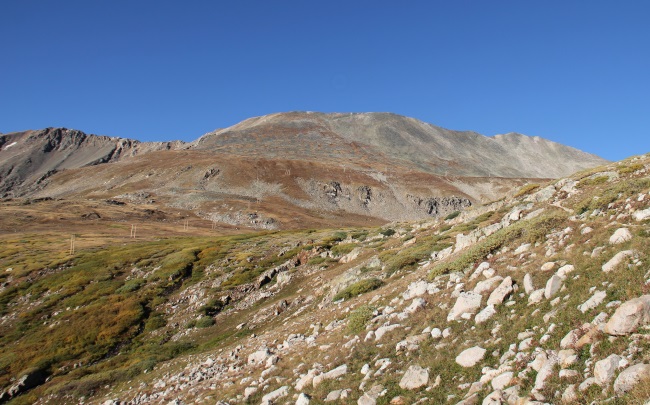 Unfortunately, Dad was not feeling up to a quick pace after yesterday's climb. With 1700 miles to drive over the next 36 hours, he opted to stop about halfway up and wait for me after the summit.
The wind was nasty up on the ridge. I made it to the summit at 9:50 and didn't stay long.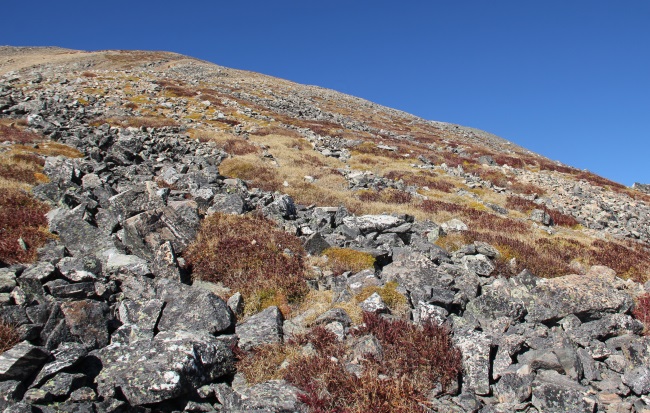 The views were good of Mounts Democrat, Cameron, Lincoln, Bross, Loveland, even Pikes Peak in the distance.
The autumn colors definitely added to the scenery: