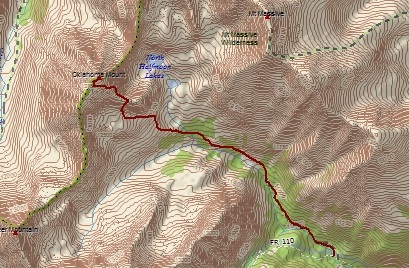 Mount Oklahoma (13,845'): 7 miles, 3,345 feet elevation gain
Note: Click on picture to see high resolution photograph in separate window: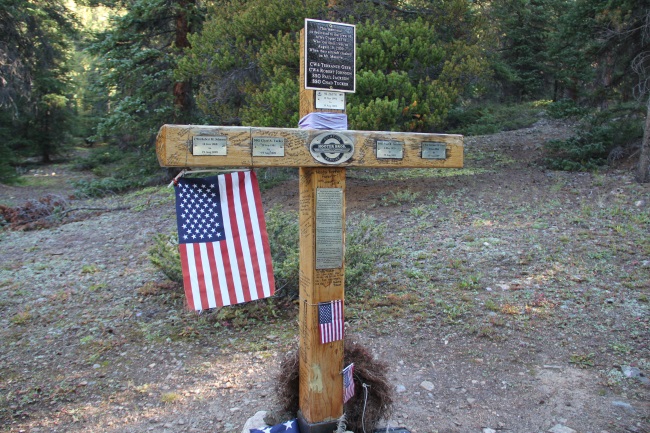 Mount Massive Army Copter Accident Memorial.
The hike up to Mount Oklahoma was punctuated by different sections: the drive in, the hiking trails leading toward North Halfmoon Lakes, bushwhacking up the spine of the ridge to the high timberline, walking the colorful autumn tundra up to the upper basin, climbing the scree slope to get above 13,000 feet, and finally the talus hopping the rest of the way up to the summit.
Mnt. Oklahoma Summit View Video:
A big part of the beauty of Mount Oklahoma, as is the case with most of Colorado's 13ers, was the solitude. Dad and I started our hike at 8:45 from the crowded North Halfmoon Trail parking area, but we were alone once we left the route to Mount Massive and started bushwhacking our way up to Oklahoma.
There was a haze in the air, from recent wildfires in the area apparently, but the view was still great in all directions. We made the summit at 1:15 and spent some time there before the descent. I introduced Dad to "scree skiing" on the way down, and the descent from there was pleasant.