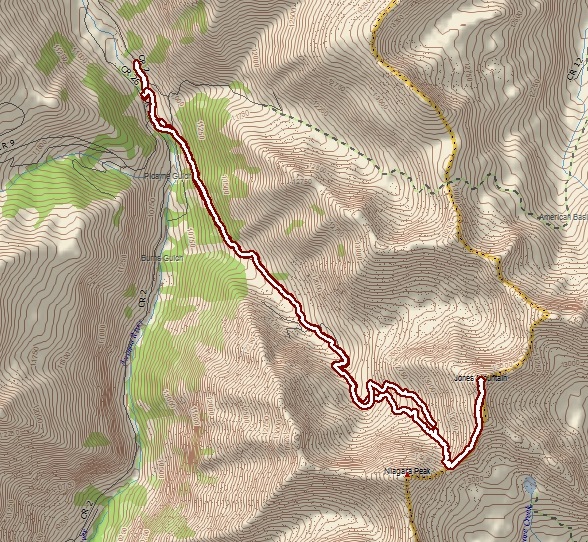 Jones Mountain (13,860'): 9 miles, 3,140 feet elevation gain
Note: Click on picture to see high resolution photograph in separate window: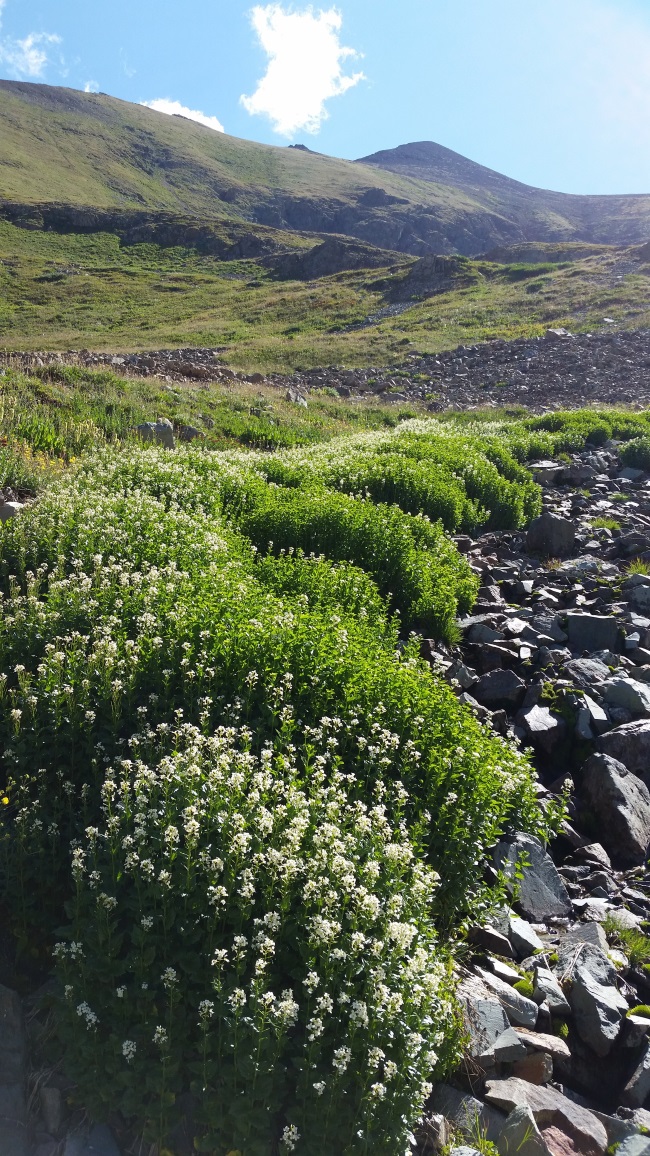 After climbing two of the hardest mountains in Colorado back-to-back on
Saturday
and
Sunday
, I felt I deserved something more laid back for Monday. Jones Mountain, one of the Centennials I was yet to climb, fit the bill perfectly. The road from Silverton to Burns Gulch Trailhead was rough as promised, but not as bad as what I'd been driving the past couple days.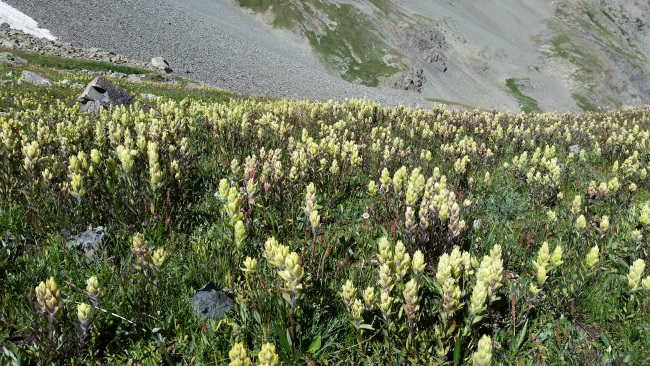 It was 35 degrees at the trailhead, and for the second day in a row, I began my hike on frost-covered ground. It was an easy hike up an old mining road to the basin. Roach describes the road as ending at 11,700 feet, but it actually continues higher to around 12,250 feet before finally fading into the landscape. I abandoned the road here and worked my way up the grassy slopes toward the Jones-Niagra saddle. Wildflowers were gorgeous, and easily the highlight of the day.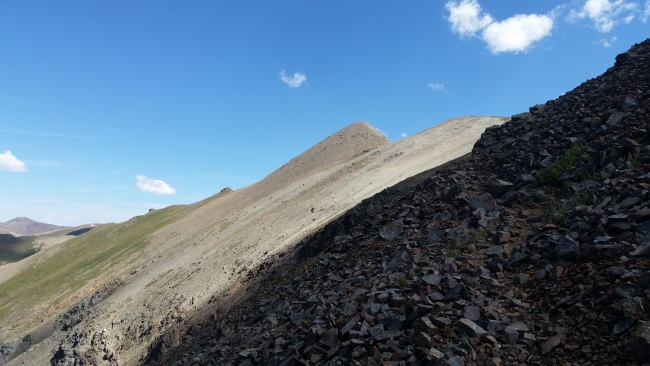 I joined the trail I had earlier missed as I neared the saddle. It was a short jaunt across the lone remaining snow patch in the basin, then imposing cliffs were easily bypassed with some switchbacks. From the saddle the way to the summit was obvious: follow the trail up the gentle ridge.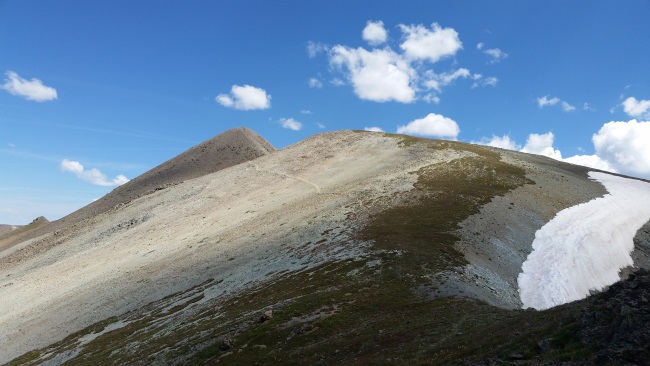 I've started hiking the last three days at different times, but for the third time in a row I ended up at the summit right around noon. I stayed about 20 minutes, enjoying the view. It was windy and threatening clouds were starting to move in, so I decided on a quick descent and abandoned any idea of going for Niagra Peak.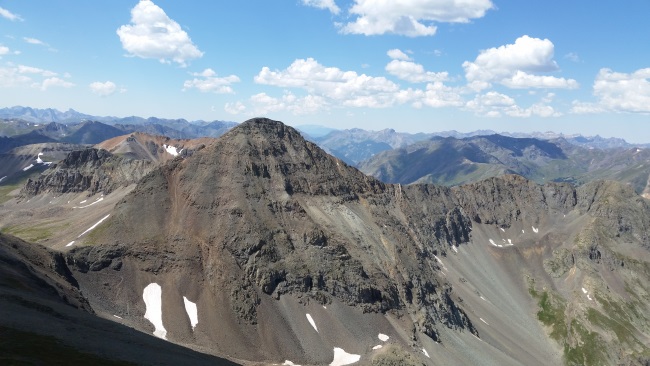 Niagra Peak
Rain never did fall, though I could see thunderstorms in the area. It was sunny and feeling hot back at the trailhead, already 74 degrees only 4 1/2 hours from when I had started.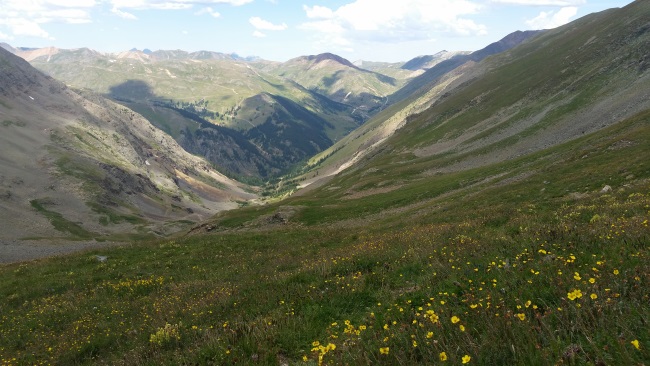 Sixteen Centennials left to go.