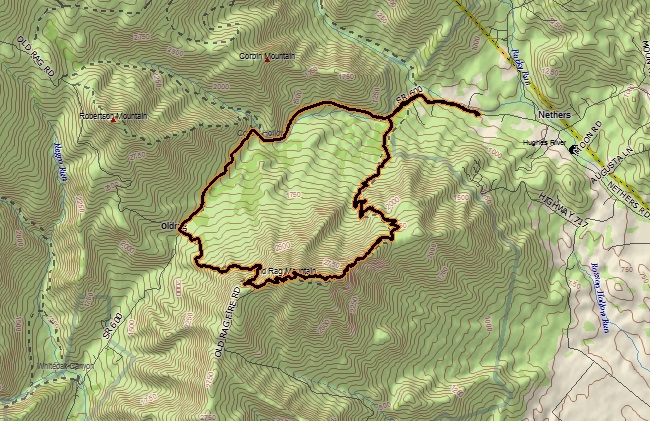 Old Rag Mountain (3,268')
Round-trip Distance: 9.6 miles
I have hiked Old Rag several times before, always with a large group. This perfect June Saturday was a bit different: it was only my uncle, dad and myself, and we got an early start. There were 22 other vehicles when we started walking from the lower parking area at 7a.m. When we returned six hours later, there were hundreds of vehicles packing the grass field, with hoards of hikers walking up the road.
The less crowded trail this morning made for a more enjoyable experience all around: making quick work of the switchbacks leading to the ridge, and then plenty of freedom to navigate the rocky obstacles and do plenty of off-trail bouldering and exploring. The sky was a cloudless blue, and the mountain laurel was in full bloom, adding a kick of color to the already interesting loop.
We spent about an hour on the summit, taking pictures and also video with my GoPro--and exploring, of course. All in all the hike was as fun as I remembered, still the most interesting trail I know about anywhere in the Shenandoah region. It is also a great place to practice scrambling, this time in preparation for my
upcoming climb of the Three Apostles with Dad
in Colorado.