Note: Click on picture to see high resolution photograph in separate window:
I've been missing winter in Colorado. This was probably the best weather day so far this season in the state: eleven degrees at the trailhead, four degrees on the summit of Mount Royal, and zero degrees atop Mount Victoria, with gusty winds and plenty of snow. I finally got a chance to use all my cold weather clothing I bought for Denali--and had never used.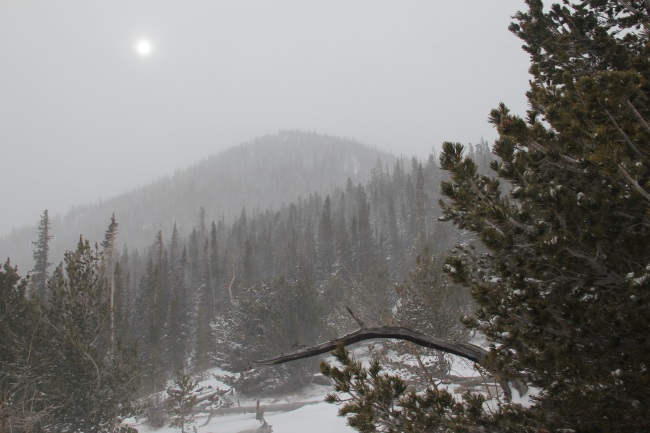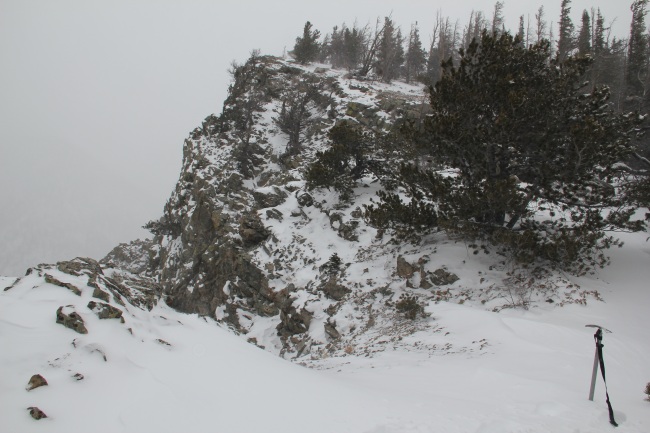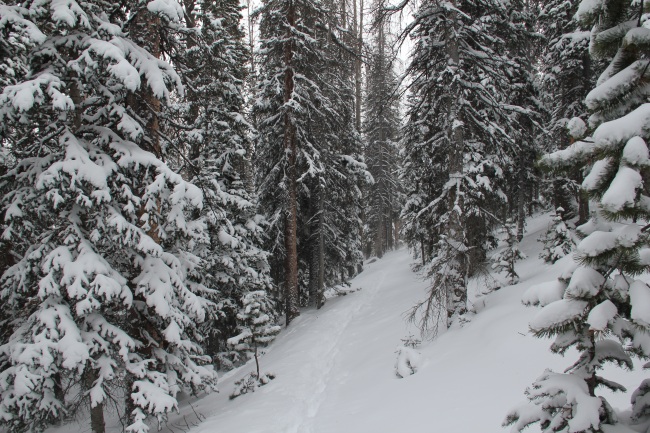 The weather was great, and the trudging uphill through 2 - 3 feet of fresh powder at times was an extraordinary workout. After visiting Mount Royal's summit, I shortcut up the slopes toward Victoria. I had a good view of Peak One from the summit of Mount Victoria, but I was out of time and out of energy to go any higher this day. My cold weather clothing held up wonderfully, and it was the first time outside of Alaska I could comfortably wear my double plastic boots without my feet getting overheated.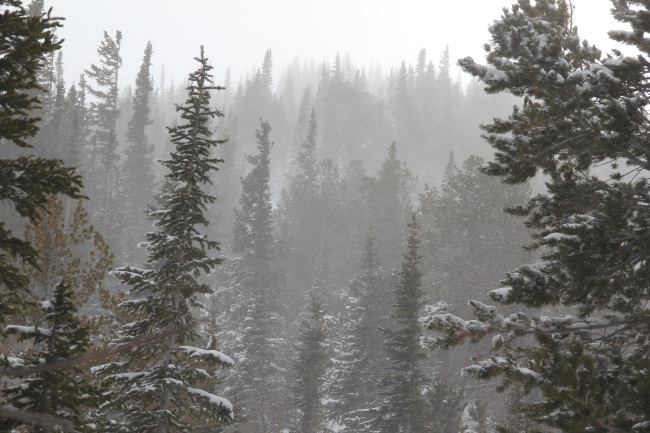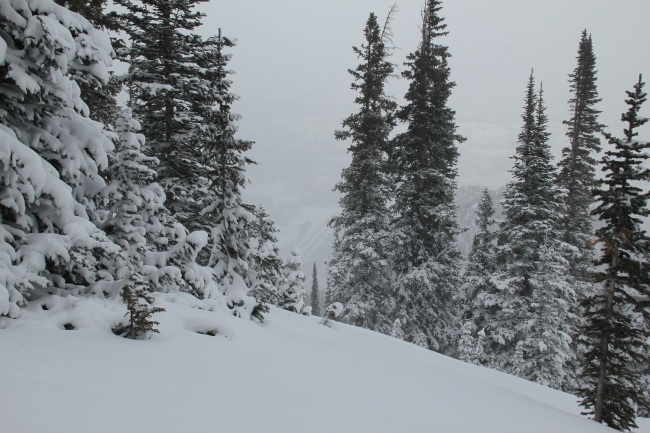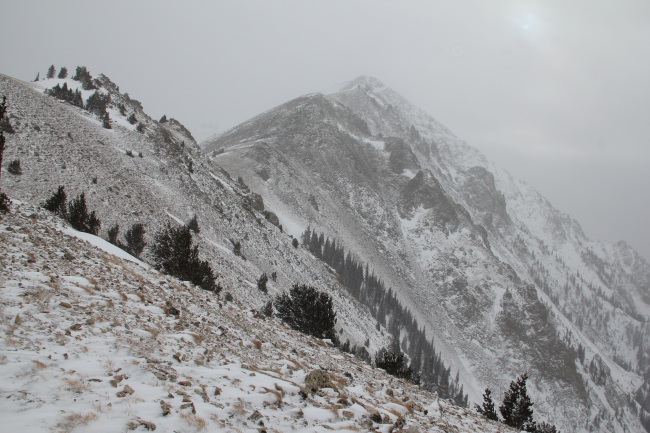 The snow and wind picked up during my descent. I was happy to finally get off of the ridge as I descended the east-facing slopes of deep fresh powder amongst the evergreen forests. For the steepest sections I was able to do some short glissades, which felt like I was going down a bobsled chute as I created a tunnel through the deep snow.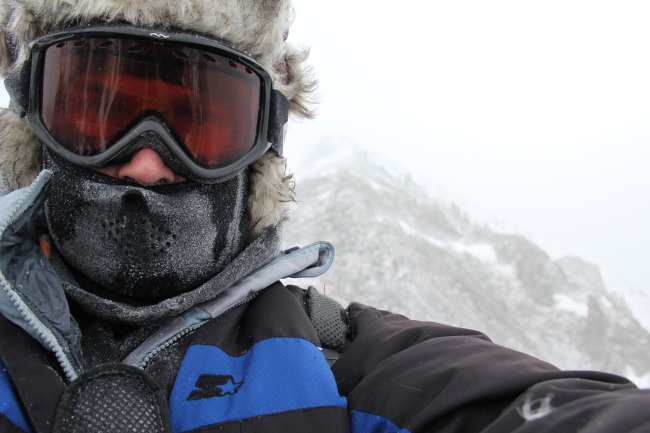 I took a wrong turn on one of the many trails near the bottom of the slopes above Frisco, but I didn't mind--it was just some more peaceful time in the snowy woods of Colorado.