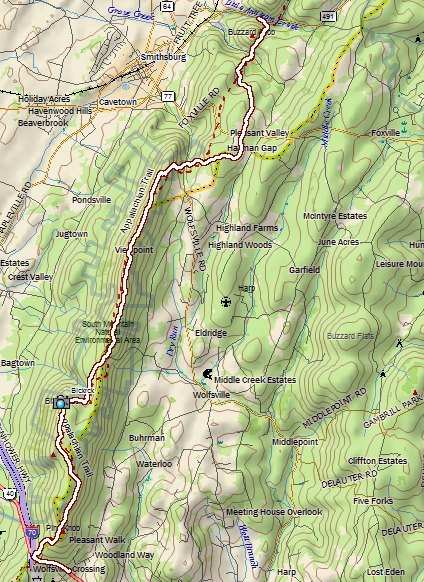 12.8 miles, point-to-point
Note: Click on picture to see high resolution photograph in separate window: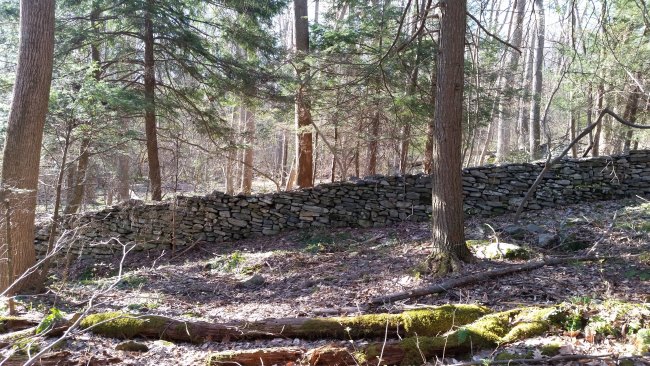 Today Dad and I (and Hunter) would hike the section of the Appalachian Trail starting at Raven Rock Road and ending at the Rt. 40/I-70 interchange in Maryland. I had done this 12.8-mile section of trail before, but because I didn't have any pictures I never bothered documenting it, so we figured we'd give it another go.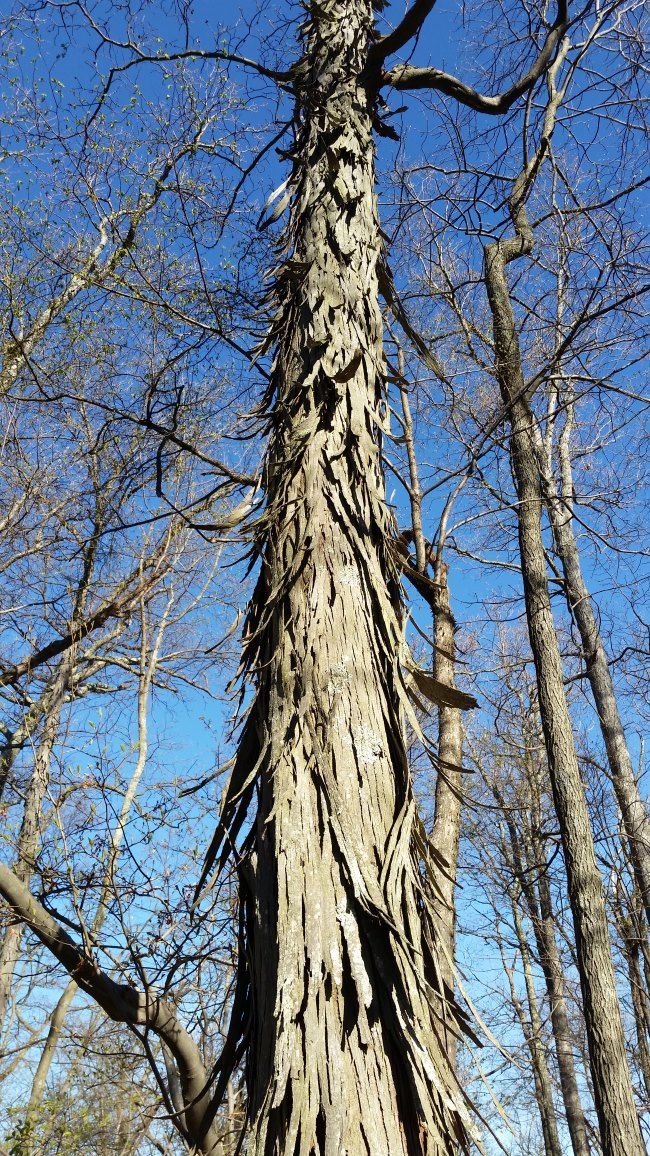 Ancient stone walls scattered throughout the woods were the only distinguishing feature for the first couple of miles. When I say ancient I am guessing these were built in the 1800s, or maybe earlier, back when these forests were instead used as farmland. Some of these walls were quite sturdily built and seem to be holding together well.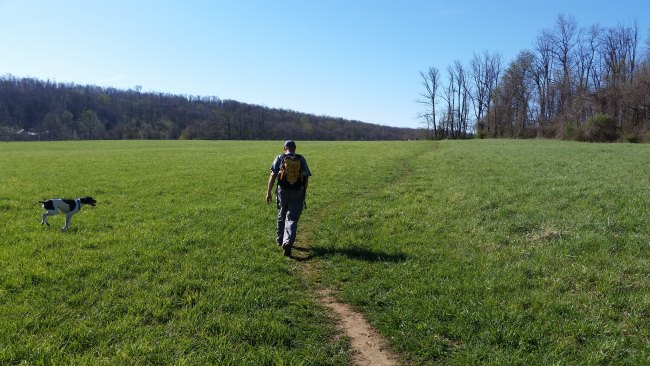 Eventually we walked out into an open blackberry field, crossed Rt. 77 and then continued through a couple more open fields, back into the woods and past Ensign Cowall Shelter.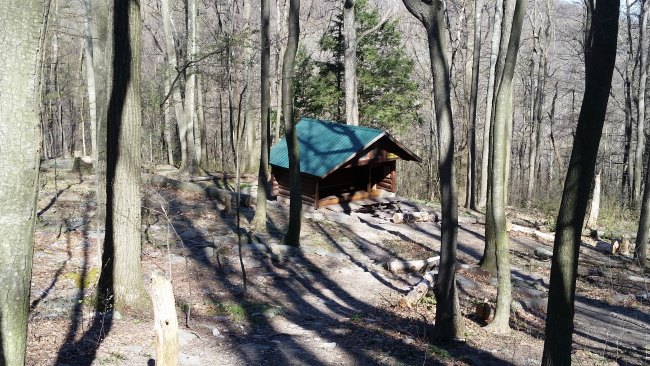 From Wolfsville Road it was a rather steep 500 foot, sometimes rocky climb to the top of South Mountain, where a well-placed log invited us to sit and take a break in the mid-morning sunshine.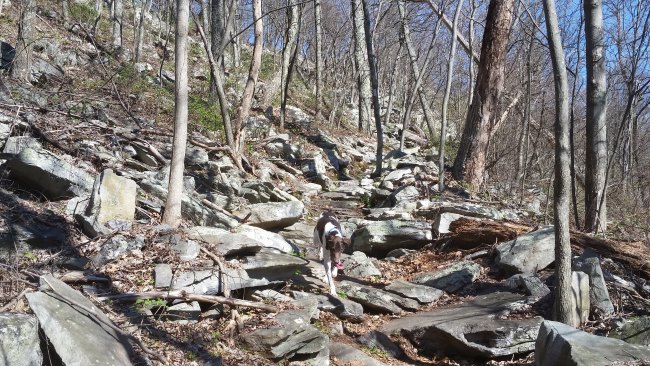 From there south the trail more or less follows the ridge-top, with one excursion through the giant camping area, Pogo Campsite, at the head of Black Rock Creek.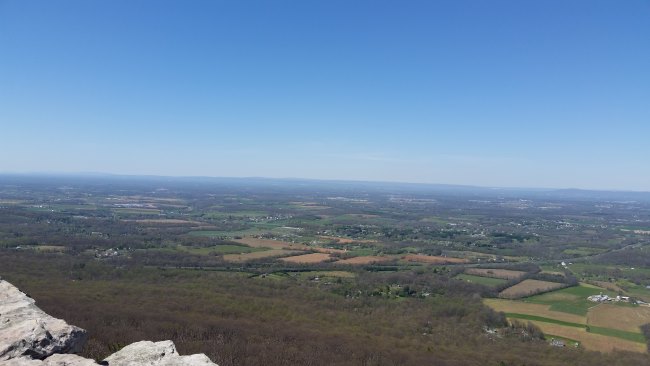 We stopped to enjoy the expansive valley view from Black Rock, where only one other guy was taking a break. A little later we passed by the side trail that goes over to Annapolis Rock. From here on the trail was pretty nice, but there were some rocky steep stretches as it began its descent toward the highway.
When we walked this section of trail two years ago in the summer, we saw more people and dogs along the trail than on any other hike we've ever done. Obviously the accessible parking and nearby population centers make the Black Rock and Annapolis Rock overlooks a popular destination. We didn't see the droves of hikers this time, but even despite it being a Wednesday in mid-April, we still encountered 41 people and one other dog along the way.