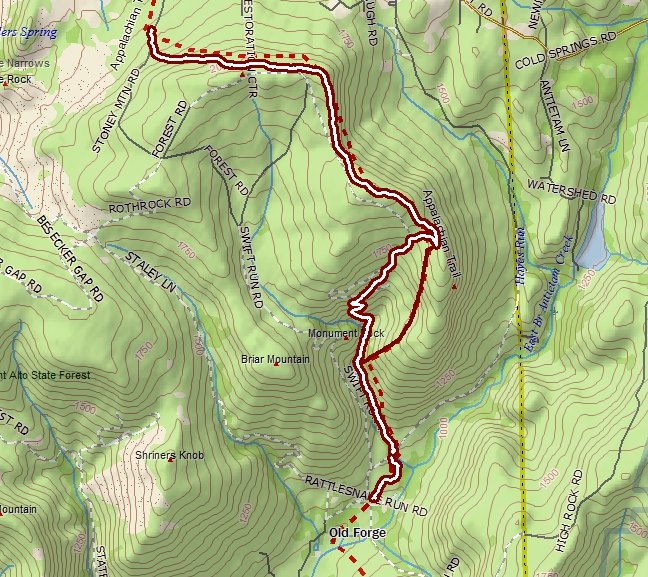 9.5 miles, loop
Note: Click on picture to see high resolution photograph in separate window: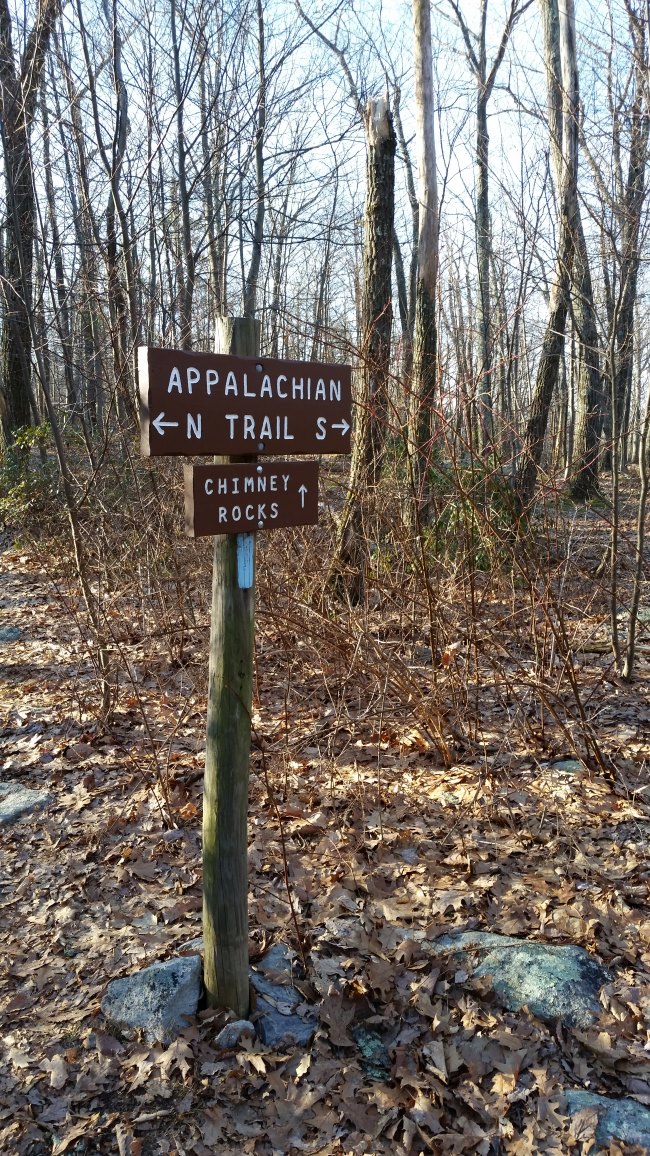 It was a brisk and sunny March morning, perfect for a trail hike to stretch the legs and get the dog out. Uncle John, Dad and I (with Hunter along) parked above the South Mountain golf course and from there completed a great classic Michaux State Forest loop hike. Parking at the Appalachian Trail, we hiked south up the moderate hillside until flattening out on the pleasant ridge-top and vintage A. T. trail-waling for a couple of miles. We stopped for our main diversion at Chimney Rocks, where I captured some awesome photos of Hunter silhouetted atop the rocky boulders. First time I had him here a number of years ago, he was scared to venture up onto the rocks, but he has no fear anymore; if anything he made me a little nervous as he scrambled around like a mountain goat.
Other than that stop we didn't take many breaks; the cool air helped us keep a steady pace. From Chimney Rocks, we did a section of Appalachian Trail that I haven't done since I was young, the steep descent all the way down to Old Forge Road. Still with plenty of time on our hands, we continued across the road and hiked about another half mile through low-lands filled with bright green white pine saplings amidst an otherwise drab winter landscape.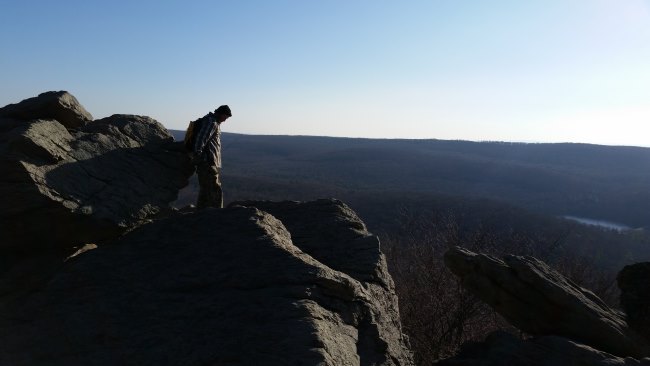 At a random point we all agreed to turn around and head north, but at the campground juncture we took the blue-blazed trail along Tumbling Run to add some different scenery for the hike back.
There was some smoke coming from the chimney of the Hermitage Cabin as we passed by, and though somebody was obviously staying inside the building we didn't see another human on our hike today.
The trail led us onto an old abandoned logging road through pole timber forest, gradually climbing higher and higher until finally meeting up with the A. T. again at Chimney Rocks. From there we cruised the familiar ridge-top north again to return to the truck.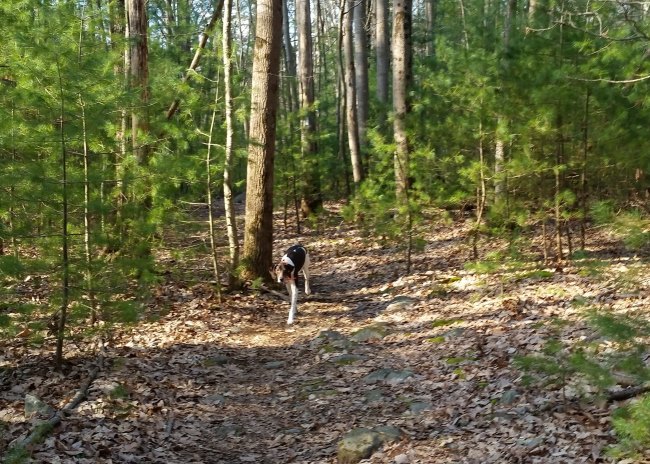 At 9.5 miles, this was the longest hike I've done in quite some time, but we kept a good pace with few stops, and I did not feel too bad afterwards.