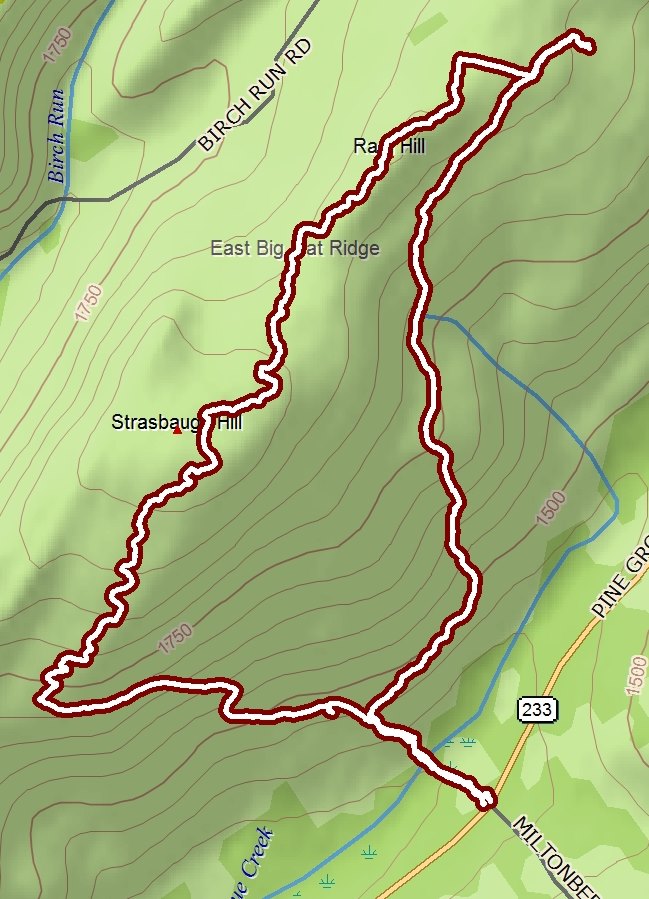 5.25 miles, loop
Note: Click on picture to see high resolution photograph in separate window: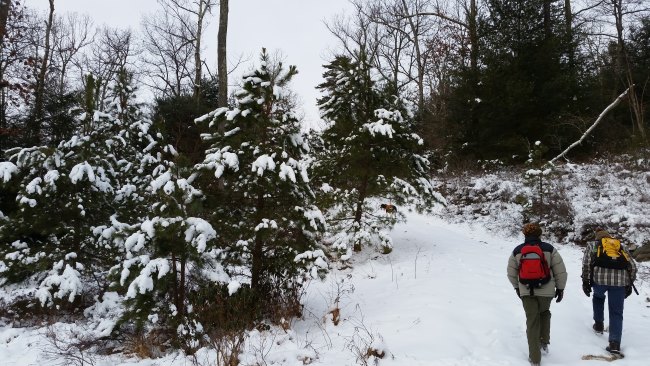 The temperature was in the teens, but the air was completely calm as we set out from the corner of Miltonberger Road and PA Rt. 233 this morning. The snow was deep and layered at first, but after we started up the EUB Camp Haul Road it wasn't more than six inches deep most of the time.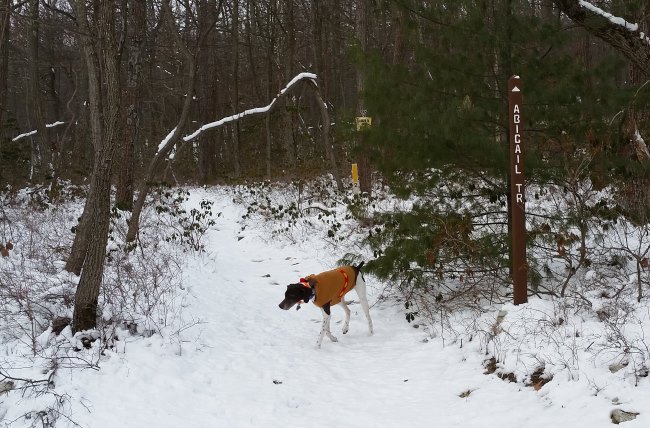 After an early scenic stream crossing via a small bridge, we continued up the road through a continually picturesque snow-scape.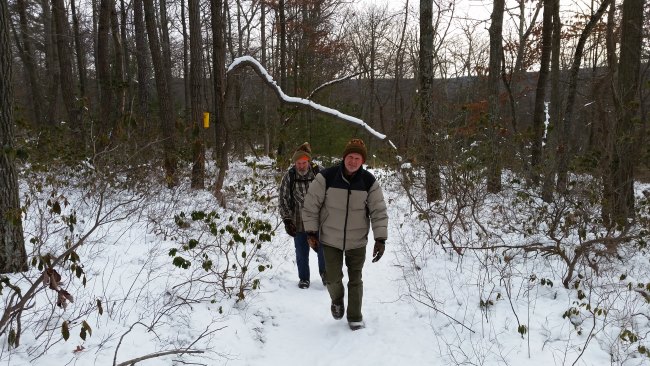 We turned west onto the well-marked Abigail Trail as the road switch-backed to the south. This was the northern terminus of the Abigail Trail. We followed it uphill on a gentle grade, climbing the slopes of Strausbaugh Hill for only a short distance before turning north onto the Ant Hill Trail. This followed the top of the ridge, most of which was a more of a plateau, continuing more or less straight along the highest point.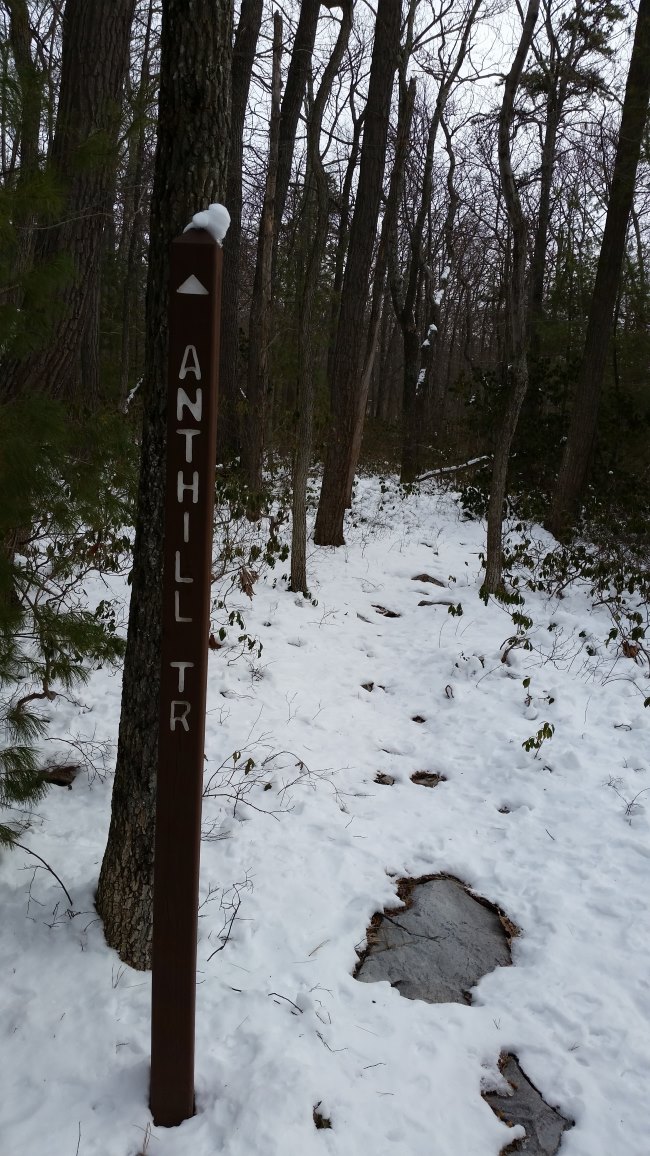 Eventually the Ant Hill Trail came to an end at a broad power line. We turned right and followed snowmobile tracks a short distance until we came to the Wildcat Trail. We had encountered no other human footprints today, but there were ski tracks on the Wildcat Trail. We first followed the trail north to its end at the Ram Hill Trail, then we returned, recrossed the power line and continued south. The Ram Hill Trail ended a couple miles later back on the EUB road, just above the stream crossing.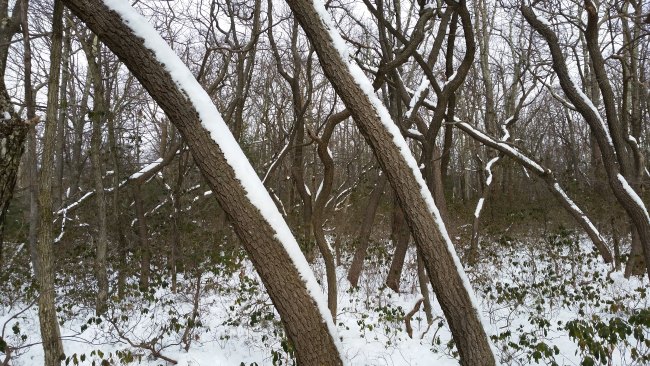 The final tally of our loop "triangle" was about 5.25 miles, with the added difficulty of variable snow depths and conditions the entire way. But the snow gave the scenery extra glimmer today!