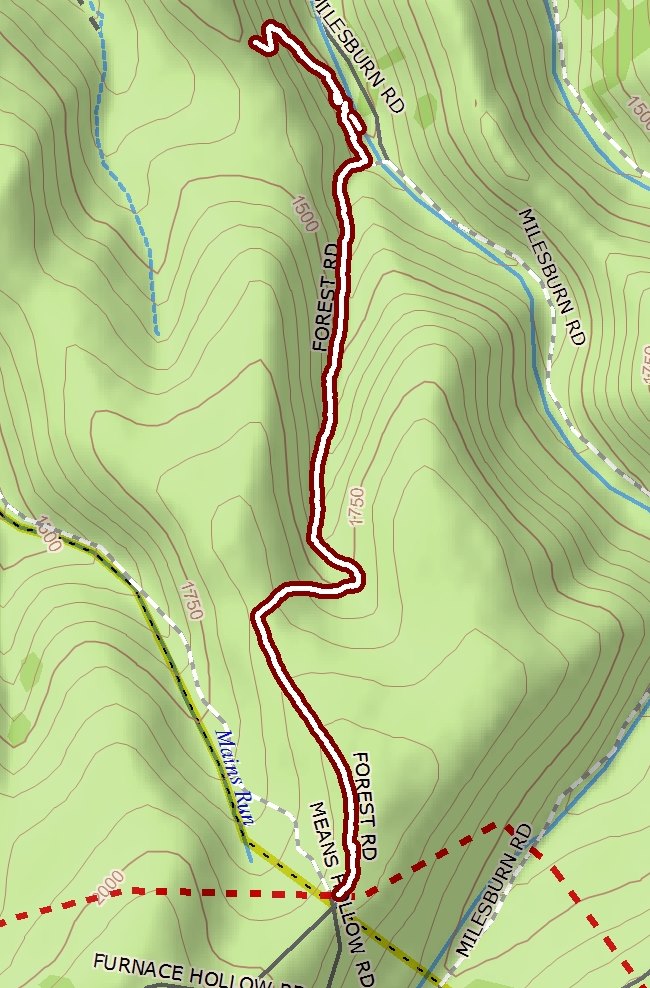 5 miles, figure '8' loop
Note: Click on picture to see high resolution photograph in separate window: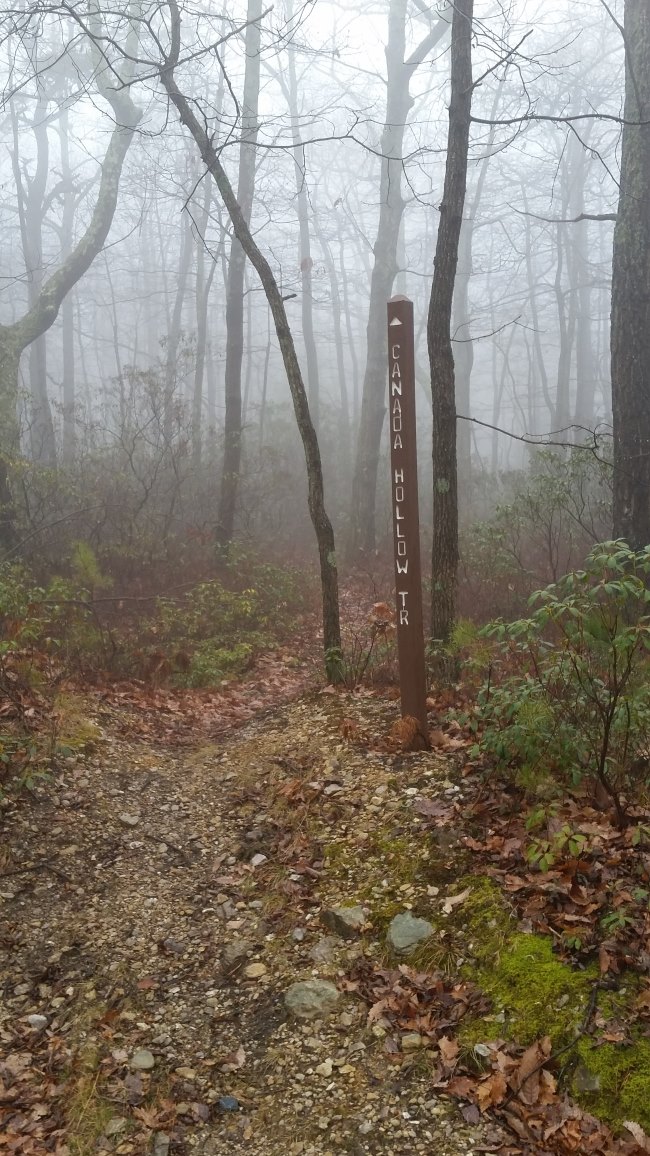 This foggy, damp morning was spent exploring some more of the Michaux State Forest trail system. Today Dad, Uncle John, Hunter and I hiked the Canada Hollow Trail and road figure 8. My GPS would not work most of the time, but we figured it was about 5 miles in total. We started at the juncture with the Appalachian Trail and took the first right turn off the road onto the trail, which wound through some "typical Michaux" mix of oaks, mountain laurel and huckleberries. This whole first section was very flat and pleasant, easy walking, smooth trail.
Eventually we re-crossed the dirt road and walked through a large recent clearcut littered with deer sign. Despite all the recent cutting activity, the trail was kept clean and there were even fresh bike tracks on it.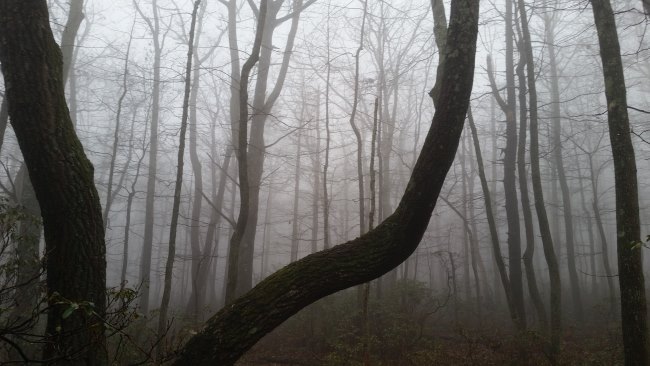 Eventually the trail turned back into what was now a pole timber forest leading down into the hollow. As we came in sight of Milesburn Road, we crossed one unmarked woods road and then continued downhill and turned right onto another road, eventually getting back on course as we came back to Canada Hollow Road at the very bottom of the hollow.
The next stretch along the road consisted of a steady but not steep climb up the hollow. There were rhododendrons and mountain laurel thickets along a scenic stream next to us most of the way.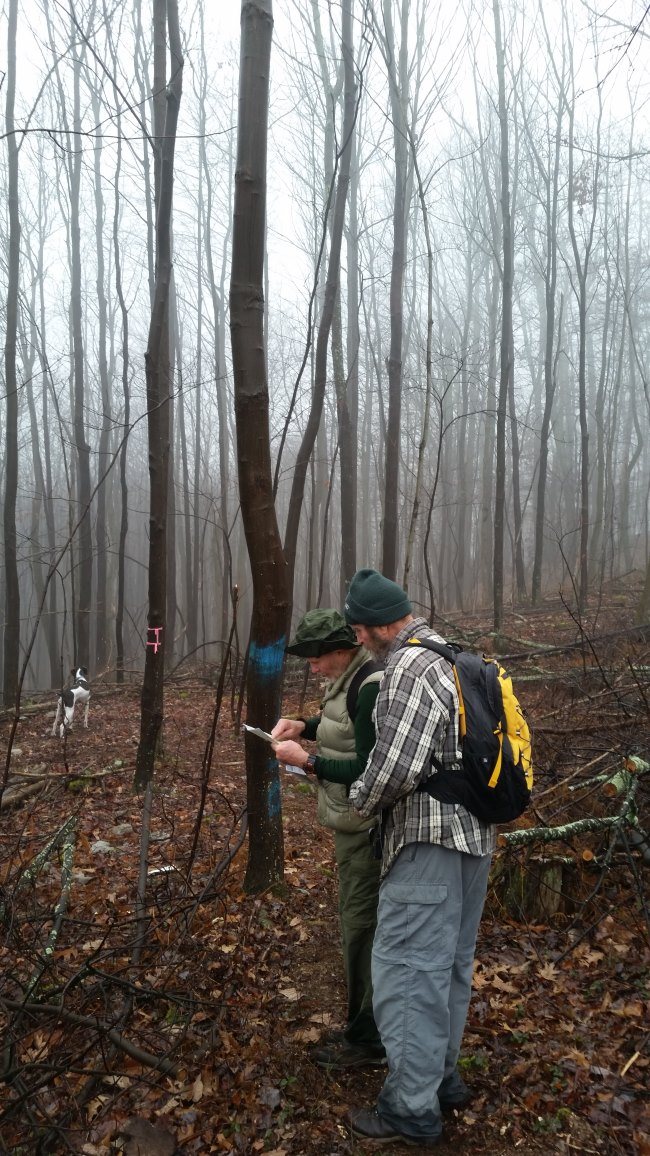 Finally, we topped out at the edge of the clear-cut, recrossing our figure 8 juncture and continuing on the now gravel road, all the way back to our starting point. This was a fun warm-up hike for someone out-of-shape as I am, and the trail was very smooth with almost no rockiness to speak off. It turned out to be a nice morning of hiking despite the lousy weather.