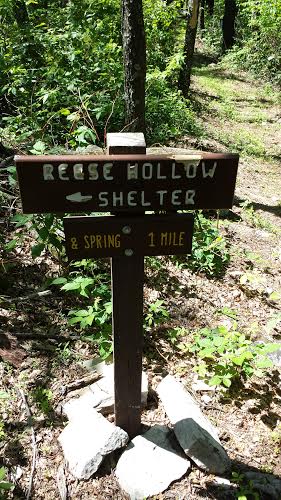 Note: Click on picture to see high resolution photograph in separate window: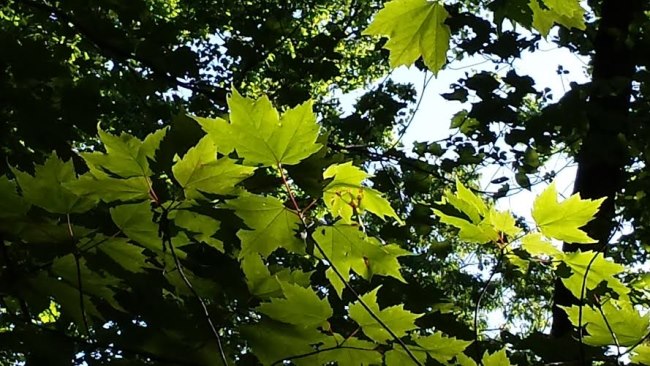 It was a perfect spring morning, with green exploding everywhere in the woods under sunny skies and pleasant temperatures. We started our hike at the second entrance / old logging road leading up the front ridge. We were surprised to see a new sign for the Tuscarora Trail there, and sure enough we found the entrance to a new "Reese Hollow Trail" as we neared the top of the front ridge. This trail contoured around the ridge directly to the saddle, where it split at exactly the half mile point. We took the left fork which followed a grassy, marshy logging road right down the bottom of the hollow between the front ridge and main slopes of the mountain.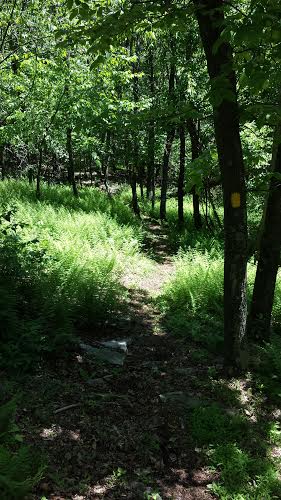 We explored the trails up and down the mountain to and around the Tuscarora Trail. We were carrying our shotguns in case any turkeys happened to show up, but none did. In total we hiked about 4 miles.