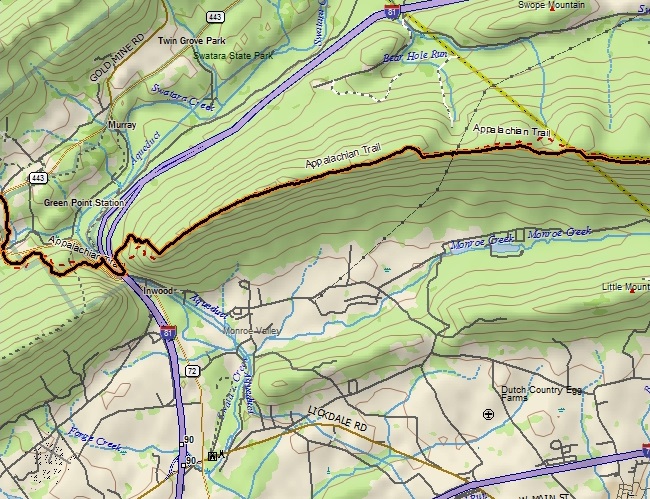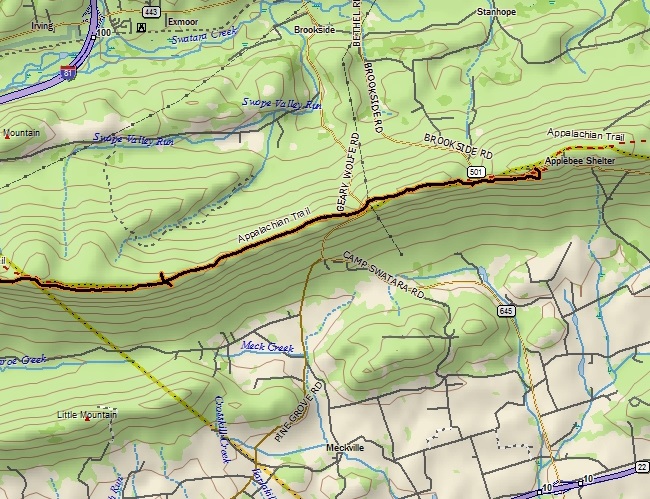 13 miles
Note: Click on picture to see high resolution photograph in separate window: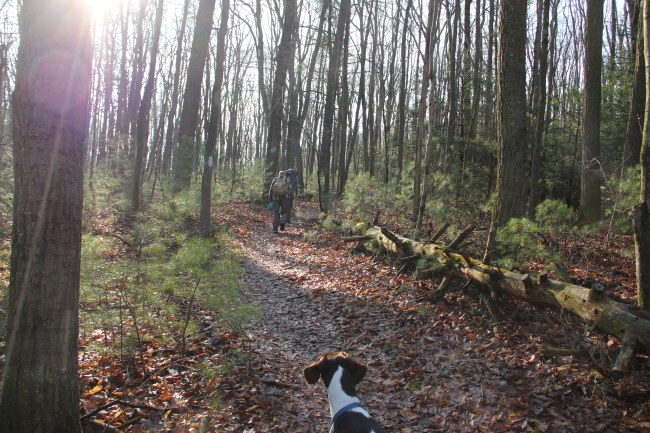 Now past the halfway point of Pennsylvania A.T. hiking, we continued north (east) today from where we left off last year: PA-443 at Swatara State Park. The first mile and a half of up and down walking led us at last to cross over PA-72, across the sturdy Waterville Bridge, and under I-81.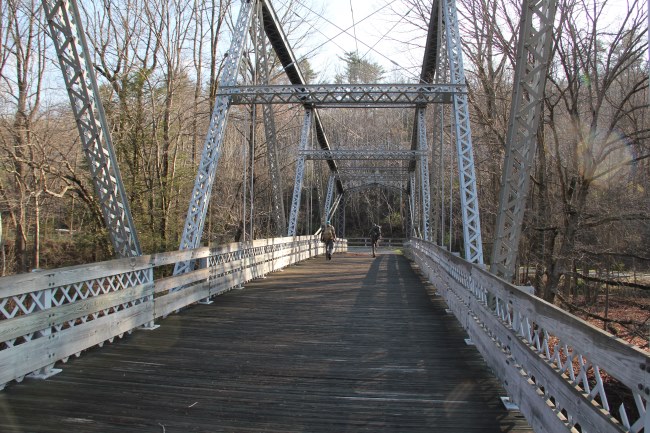 At last we were in the woods, and in another mile had ascended 1,000 feet via some well-done switchbacks to the ridge crest of Blue Mountain.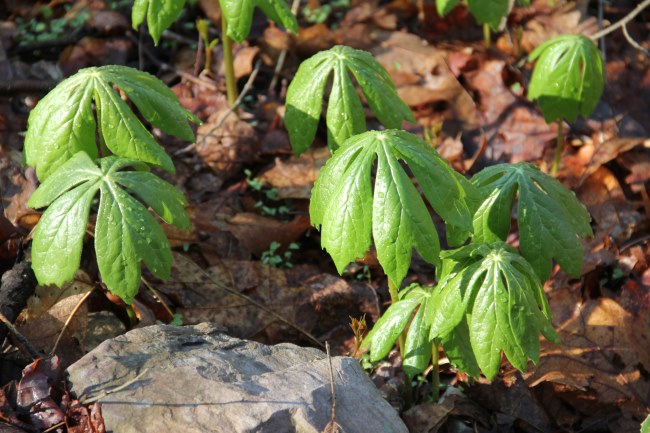 The rest of today's 13-mile hike did not have many highlights. The beauty was in the details, just getting out in nature again and seeing some green after a long winter.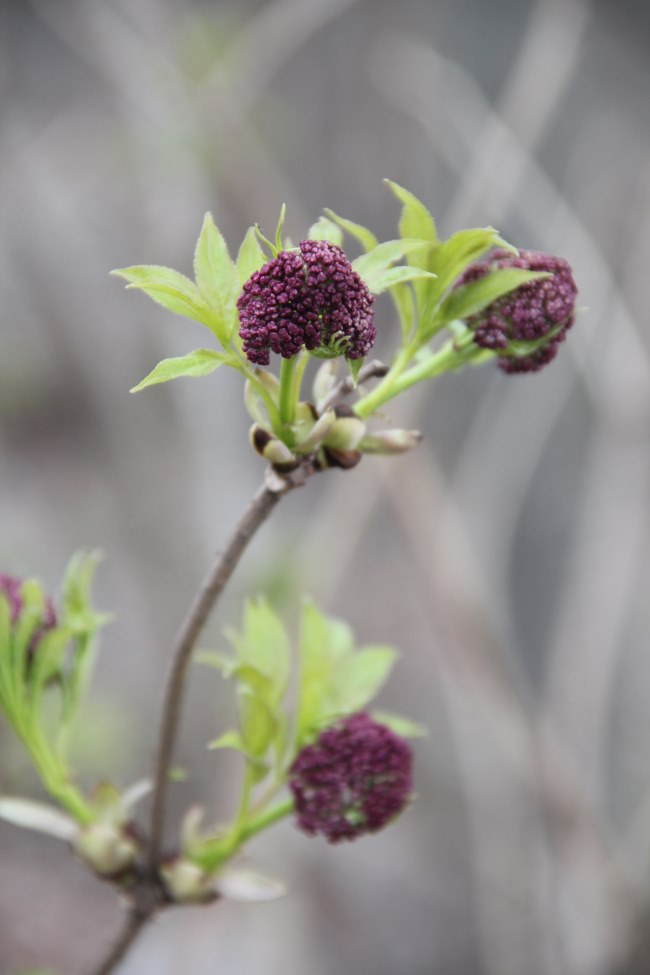 There were a few notable vistas.
Overall the trail was not too bad: much of it followed an old carriage road used in the 1840s. Some of it was rocky, as to be expected, but the grade was gentle up or down at all times--nothing steep once on the ridge. There were more briers along this stretch of trail than we've ever seen in one area, but of course the trail was well maintained and they were not an issue.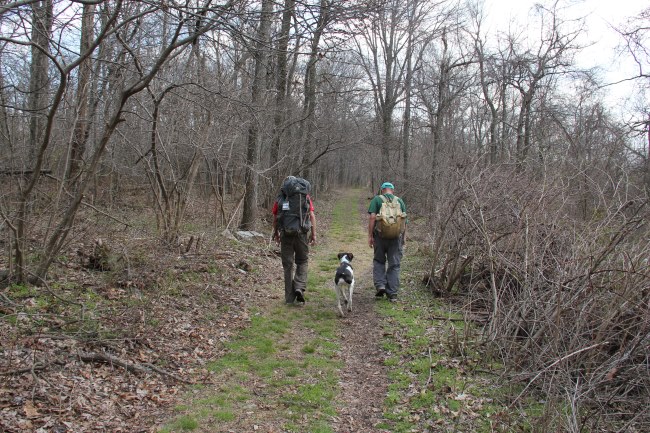 There was a double-decker shelter we explored, complete with a grill. It had recently been vacated, and we did pass a surprising number of people for this early in the season. There were plenty of vehicles at each road crossing, the next of which was PA-645.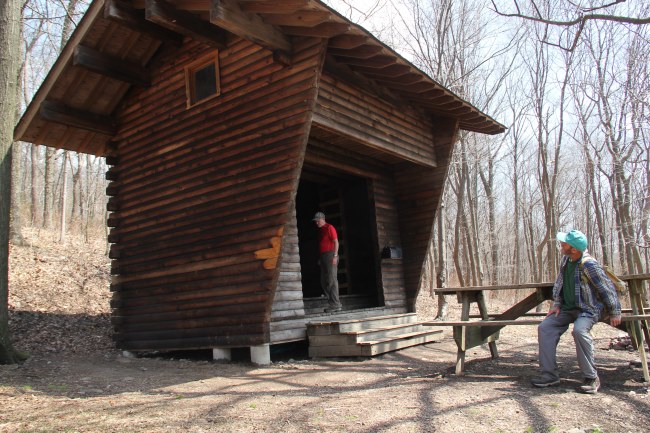 After this we had two more rocky miles of ups and downs with a couple of vistas, what appeared to be a helicopter landing clearing--and a big black snake.
We finished the 13 miles at Rt. 501 after about five and a half hours of trail walking. It was admittedly an unmemorable stretch of trail, but with gorgeous weather and a mostly easy walking trail it made for a nice walk in the woods.