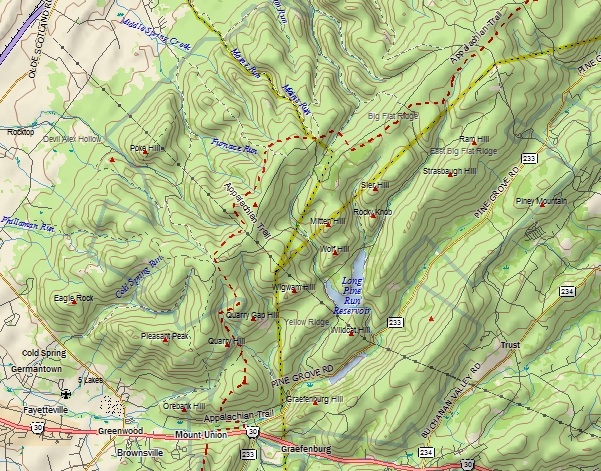 Point-to-point distance: 10.5 miles
Note: Click on picture to see high resolution photograph in separate window:
We have completed a little over half the miles of the A. T. in Pennsylvania, and of those miles what we did today is considered by Uncle John to be his favorite section thus far. He has done this hike several times, but despite its close proximity to my house, this was a first for me. And after hiking it, I have to agree: it is a beautiful, enjoyable, all-around pleasant piece of trail that lends itself to "vintage" A. T. hiking and a variety of scenery.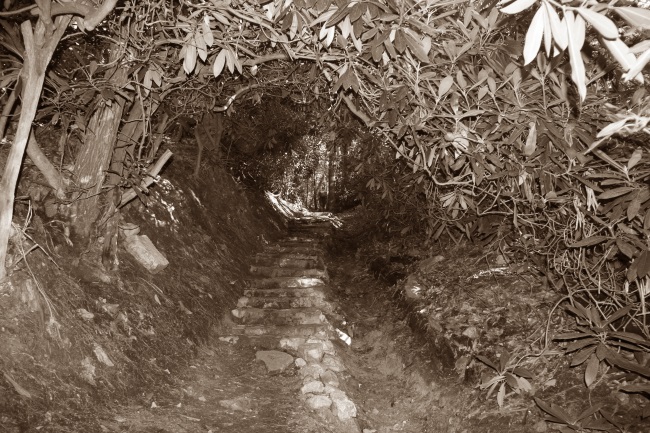 Rhododendron tunnel
We started our hike at Caledonia State Park. The trail starts out in demanding fashion from here, climbing quickly and steadily for a short time. Eventually it levels out, and the rest of the hike became a blur of minor ups and downs and lots of flat-land hiking through forest scenery.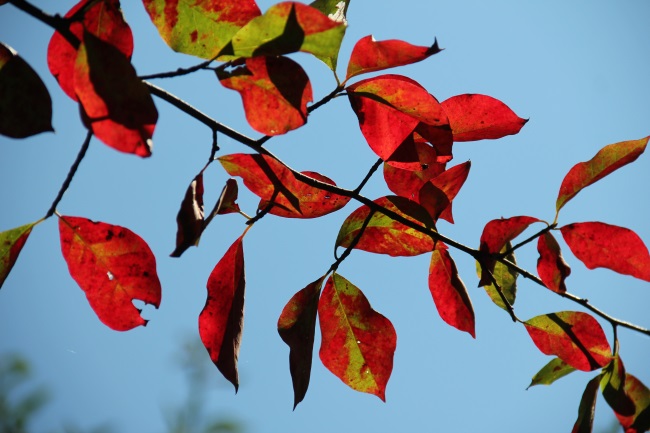 Perhaps part of the pleasantness on this particular day was due to the conditions: beautiful weather, the brilliant red coloration of the sourgum leaves, and the complete and welcome absence of bugs of any sort.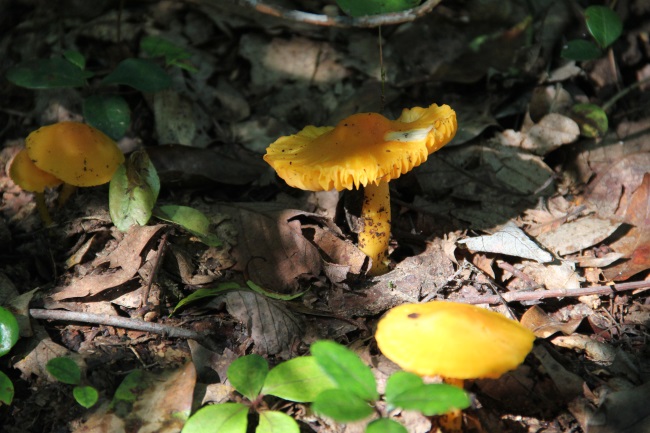 About 1.5 mile into the northward journey, we came to the wall of rhododendrons. The trail continues straight through the flourishing flora, at times forming perfect dark tunnels through its Sleepy Hollow-esque tendrils.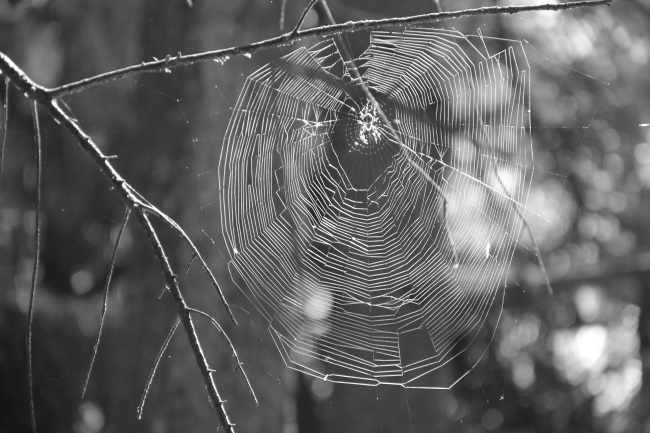 Later there were mountain laurel thickets, huckleberries and teaberries among large oak forests strewn with deer trails and picturesque camping spots.
And later still there were pine forests, with the forest floor carpeted with the needles which made walking so enjoyable.
There are several cabins along this piece of trail as well, the last one we passed being the Birch Run cabin. The whole area around this shelter was like a park--a worthwhile destination in its own right.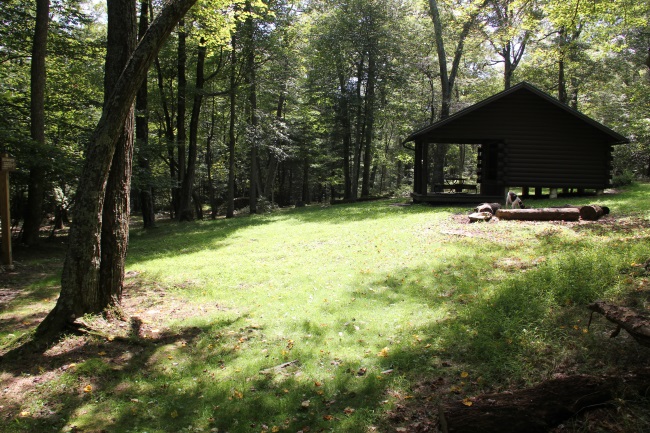 Ten and a half miles later, we arrived at our other parking spot on Big Flat Ridge, surprised the mileage was behind us so quickly. This is a piece of trail I would not mind doing again some day.