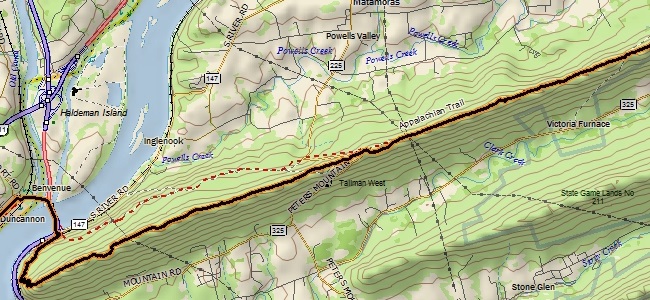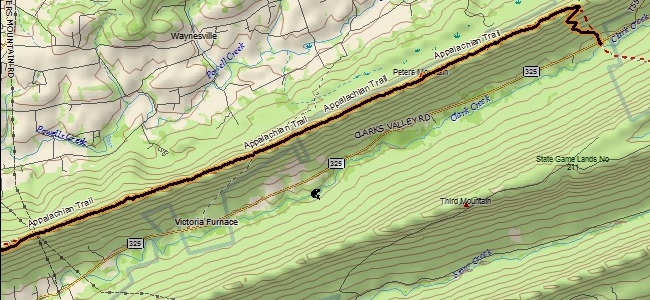 18.85 miles, 7 hours
Note: Click on picture to see high resolution photograph in separate window: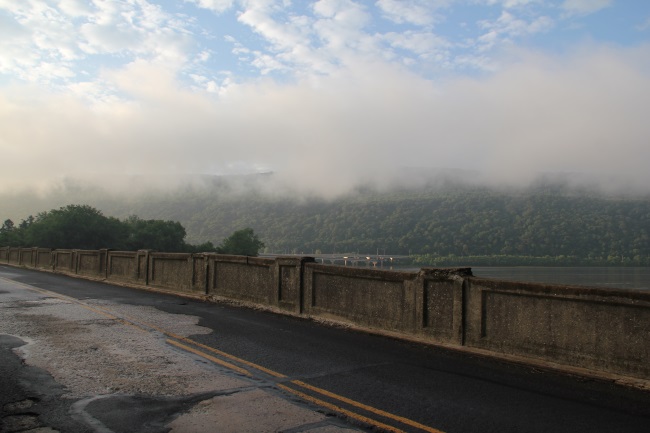 Rain moved through as we drove between trailheads, but it was done by the time we started hiking, just after 6 a.m. at the Duncannon VFW. We followed N High Street through Duncannon, passed over the Juniata and Susquehanna Rivers and some railroad tracks, and at 2.4 miles entered the woods.
The trail rounded the ridge and rose gradually, eventually switch-backing up to the crest of Peters Mountain, where we would spend most of the rest of our day.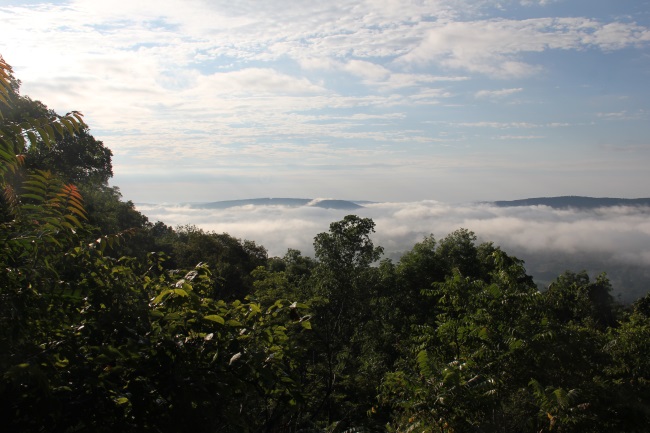 The first mile or so along the ridge-top made us start to wonder if that adage about Pennsylvania rockiness may have some merit. This whole section of trail was rock—but that was the roughest part of the whole hike. Most of the rest of the miles of trail consisted of nice walking conditions along the ridge.
There was a nice camping spot and overlook at Mile 6.25, which was around the highpoint of the ridge at 1380 (an elevation which we surpassed once more near the end of our time on the ridge). We also passed a couple of shelters, and Rt. 225 at the halfway point. There were three powerline crossings as well, but otherwise Peters Mountain consisted of typical uninterrupted ridge-top hiking through the woods of Pennsylvania, mostly through oak and maple forest. We passed a couple day hikers, backpackers and just a couple through-hikers, but for the most part had the woods to ourselves.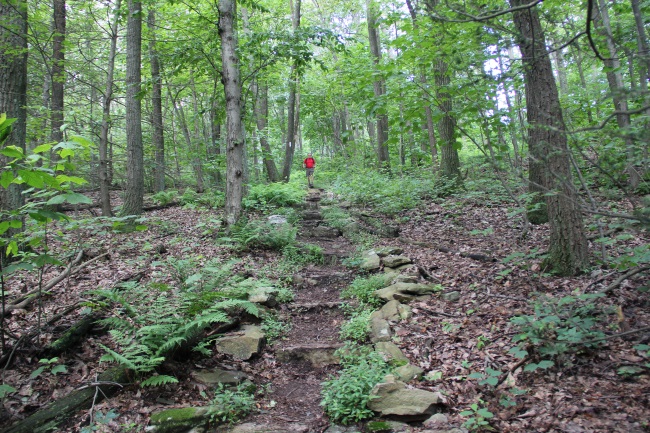 We stopped and took our only lengthy break (15 minutes or so) at a nice overlook at mile 11. Just 2 miles from 225, this might be a good place to return to rock climb someday. The trail finally left the ridge at close to mile 18, and switch-backed downhill through a pleasant open forest to the end of our hike at the parking area along PA-325.