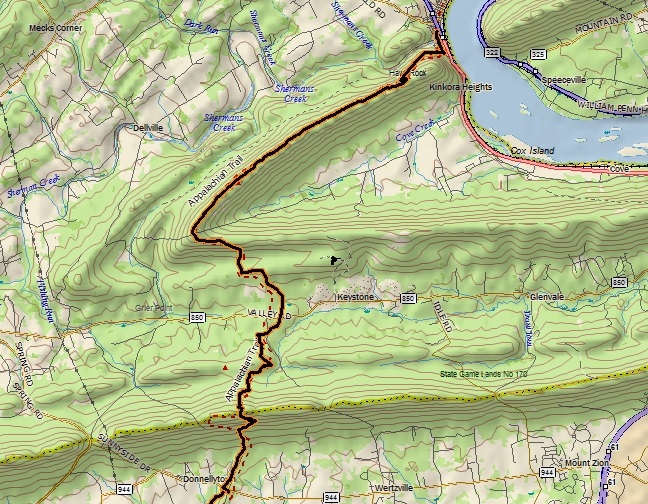 Point-to-point distance: 12.6 miles
Note: Click on picture to see high resolution photograph in separate window: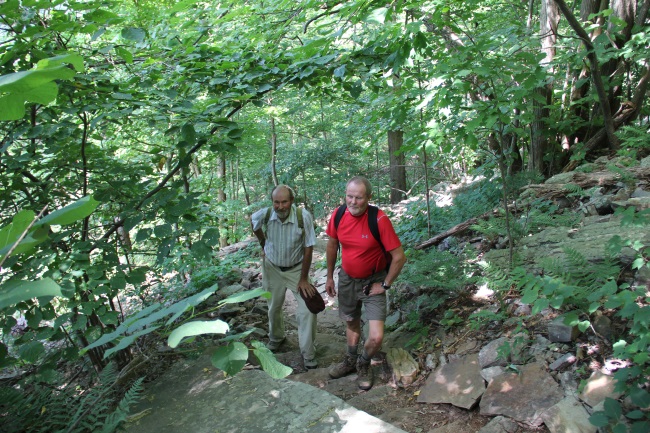 We parked across from the Duncannon VFW to begin today's section hike of the A. T. Four-tenths of a mile of road walking got us into the woods, and then a mile of steep, rocky trail led us to the Hawk Rocks overlook--the best view we've found so far in our journey along the Pennsylvania miles of Appalachian Trail. After some pictures there, we quickly reached the top of the ridge of Cove Mountain, and followed the relatively flat, narrow top and easy walking trail for several miles.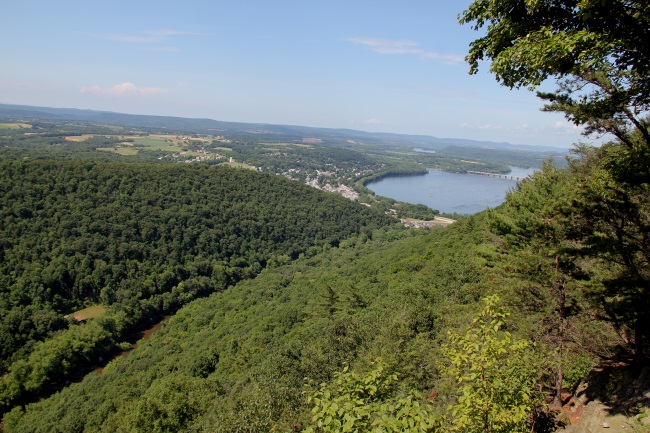 Eventually the trail curved around the end of Cove Mountain and dipped south into State Game Lands 170. We talked to the ridge-runner at the creek for a while, then continued over another ridge and into the valley to cross 850.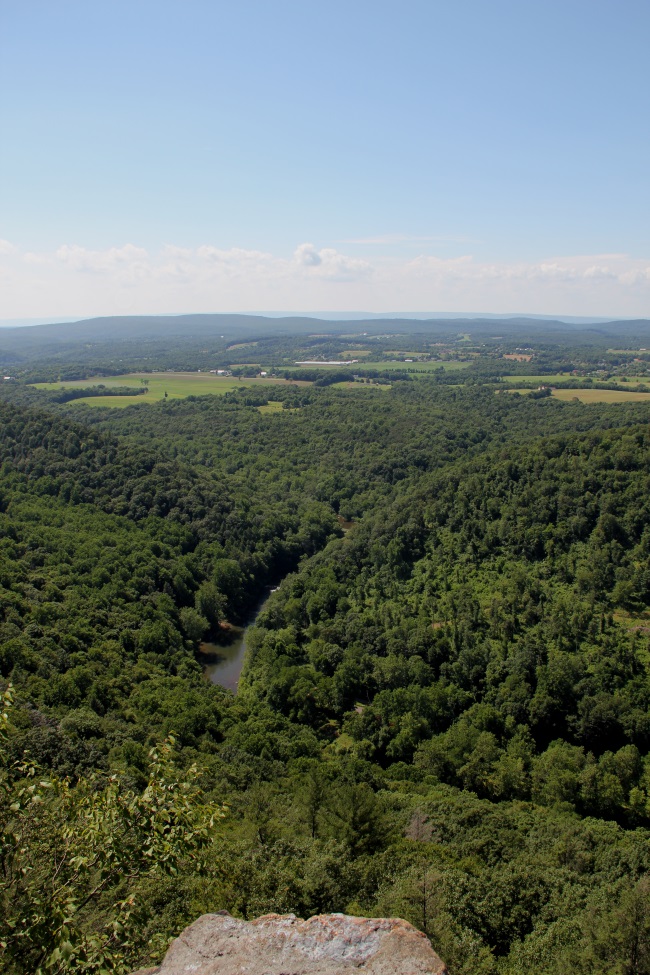 The sun was getting low as we entered the open fields, good lighting for some scenic summer pictures of the countryside. Our daylight excursion was brief, however: back to the woods quickly to head up over Little Mountain. We took a good break at the base of Blue Mountain, which allowed us to be well-rested for the steady grind up its north slopes to the ridge summit. We passed the northern terminus of the Tuscarora Trail, then began the steep downhill on the south slopes of Blue Mountain.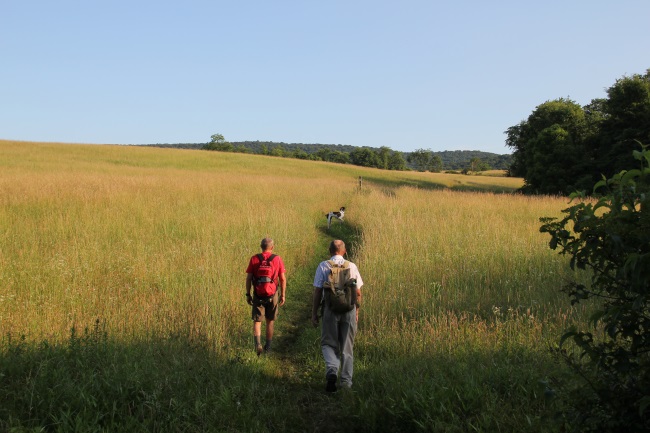 At one point there was a large bench constructed of huge rocks and concrete, where one can sit and enjoy the view of the valley. From there we could see our destination, Rt. 944--and with the low light it still appeared to be pretty far away. However, another mile and a half of quick walking got us to the tunnel under the road in no time.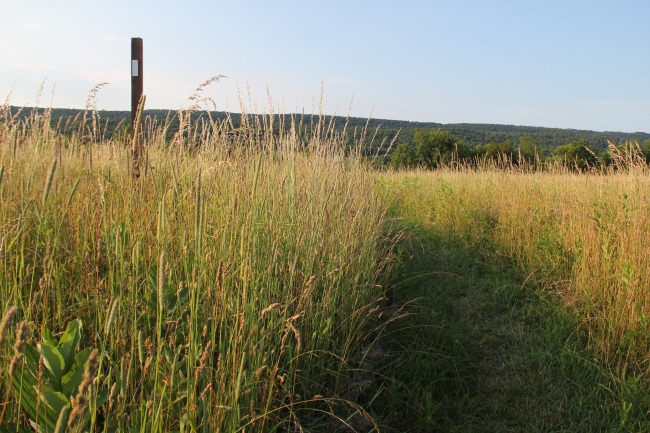 All of us felt great after all the up and downhill, finally getting back in shape in time for summer.