The Appalachian Trail hike from Old Forge Road (Pennsylvania) to MD-491 is full of ups and downs, with a few highlights worth pointing out:
Note: Click on picture to see high resolution photograph in separate window: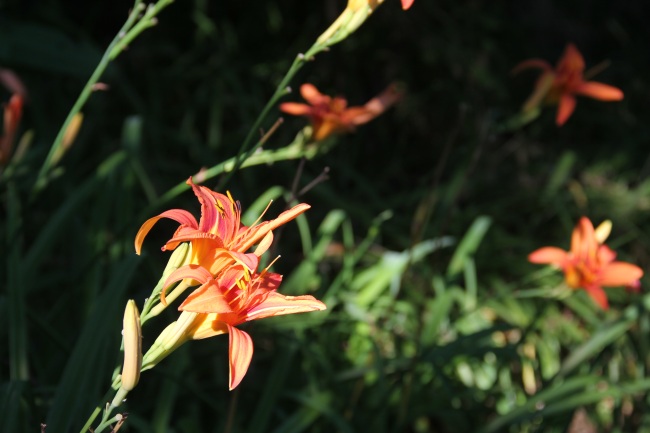 Not long after crossing the Mason-Dixon Line, the trail passes right through Pen Mar Park, where there are benches to sit and enjoy the expansive view into the Cumberland Valley. We took a break here to enjoy the view, before passing by some old charcoal beds from a different era.
After the biggest uphill of the day, we passed up on the detour to the crowded High Rock, which has a paved road all the way to the overlook. We opted instead for a lesser-known view from an outcropping partially hidden by some saplings, just two-tenths of a mile away and just off the trail. We had that view all to ourselves.
From there to Devil's Racecourse we passed by a number of section hikers and a couple of through-hikers, as this is the prime time of year for through-hikers to be passing through this area.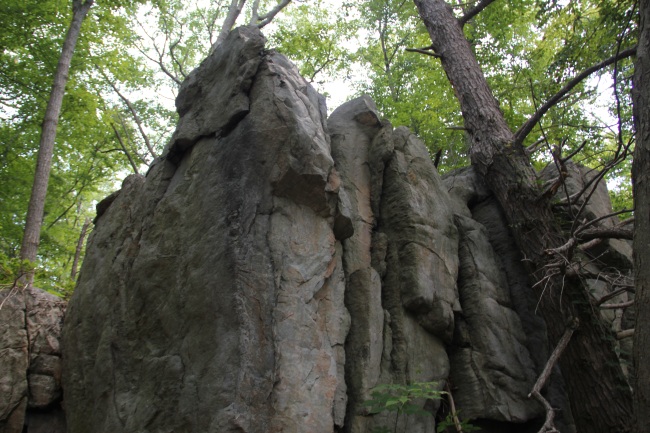 Devil's Racecourse was an interesting conglomeration of solid rock cliffs and towers jutting out of the ridge leading down to MD-491. There were some trad climbers making the most of the vertical as we passed by.