Rocky Mountain
Round-trip distance: 9.1 miles
The stretch of Appalachian Trail on Rocky Mountain makes for about the easiest 10 miles I know of (actually 9.1 miles according to my GPS, but who's really counting). The trail is rocky (and "rooty") some places, but not at all bad by Pennsylvania standards. Much of the trail is flat and smooth, and it would probably even be good for trail running for those who are more fit.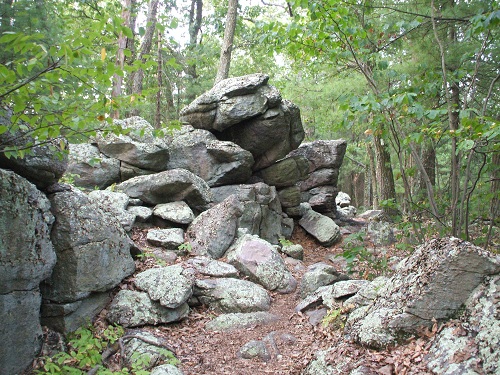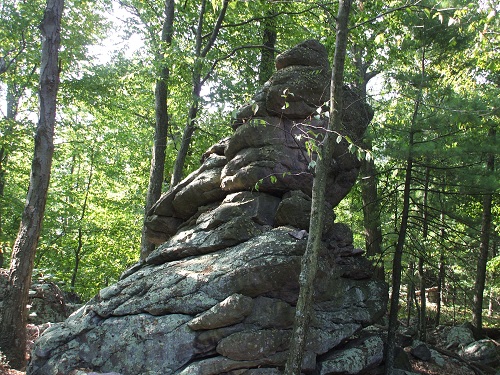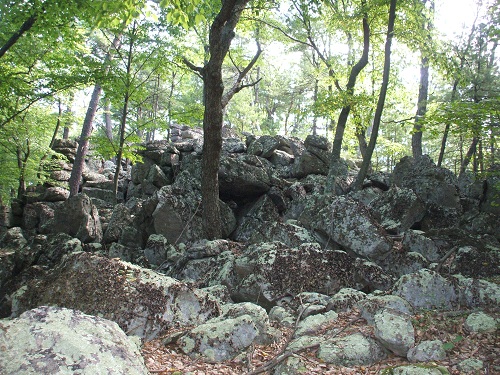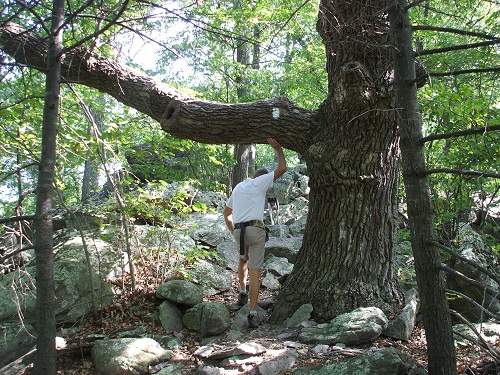 That being said there are some ups and downs, with close to 2,000 feet elevation gain when going both directions. Most of the elevation change is gradual, but there are several abrupt"jumps" in the trail from the flat up onto the spine of the ridge--often to visit interesting features along the ridge-top. These stone walls and teetering boulders are well worth the detour, allowing some good photo ops and scrambling opportunities.
Dad, Uncle John, my dog Hunter and I had a good hike from Rt. 30 to Vision Quest on South Mountain and back. The weather was beautiful (cooler than average) and we only saw one other hiker--a day-hiker like us--on the entire stretch of trail.