A number of years ago I went on a camping trip with my parents in upstate Pennsylvania. We enjoyed the riverside wilderness surrounded by steep Appalachian mountain slopes, and took some walks to photograph and enjoy the scenery. From my journal on July 27th, my dad and I hiked up one of the mountainsides to get a better view: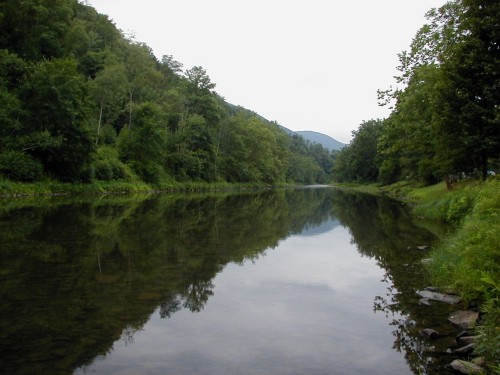 We parked at a turnoff just up the road, and the two of us followed a game trail straight up onto the mountain. This was quite a steep slope, and we went up in elevation very fast. The woods consisted mainly of mature oaks with little to no undergrowth.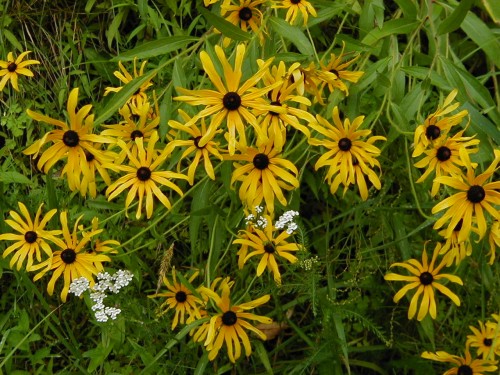 As we reached the first of many large flats or "benches" we began to get into a lot of grass and weeds. There was plenty of deer sign, and we followed the well-used trails as we continued straight up the mountain. It was a while ascending one of these trails that I spotted a rattlesnake a few feet ahead of us. It was very dark brown and black, not as colorful as the one we saw last Friday, but about the same size.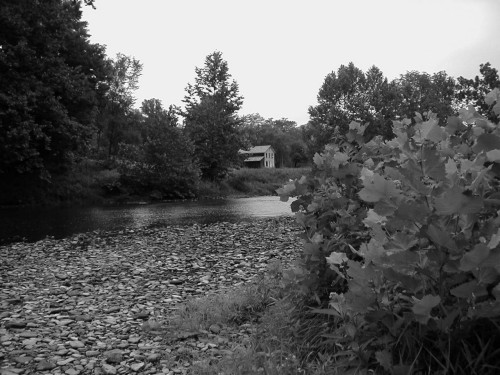 Just beyond the snake was a rock, and Dad pointed to the other side of that and said "Is that another snake?" Sure enough, there was a second rattler, the same size as the first and exact coloration. It was more coiled up, but both were still. We took a couple steps forward and I spotted a third rattlesnake, nearby the second one. It too was the same color but smaller in size. All three laid within ten feet of each other, and it suddenly felt as if we were in a den of rattlers.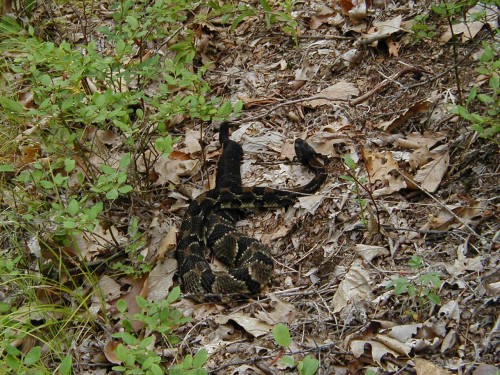 A local rattler
I took pictures of the three snakes, and with our eyes wide open, we continued up onto the next flat. We've now seen eight rattlesnakes in the wild in the last several years– four in the last eight days! Fortunately, we have evaded snake bites, as most of the snakes we've encountered seem too lazy to bite unless someone would step on them. That's fine with me.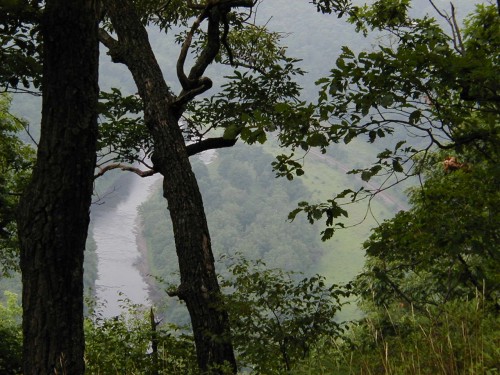 View from near the summit
We encountered no more wildlife on our hike. We did go to about the top of the mountain, where there was a good view of the surrounding mountains and valleys. Then. . . it was back down. The steep downhill hiking was taxing, but definitely quicker than the uphill part. The entire hike took about an hour and 40 minutes.