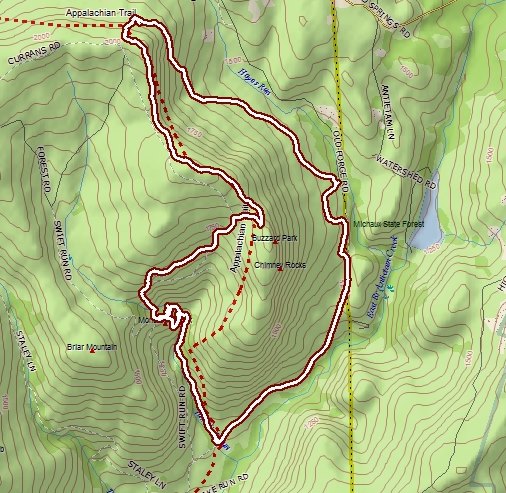 9 mile loop
Note: Click on picture to see high resolution photograph in separate window: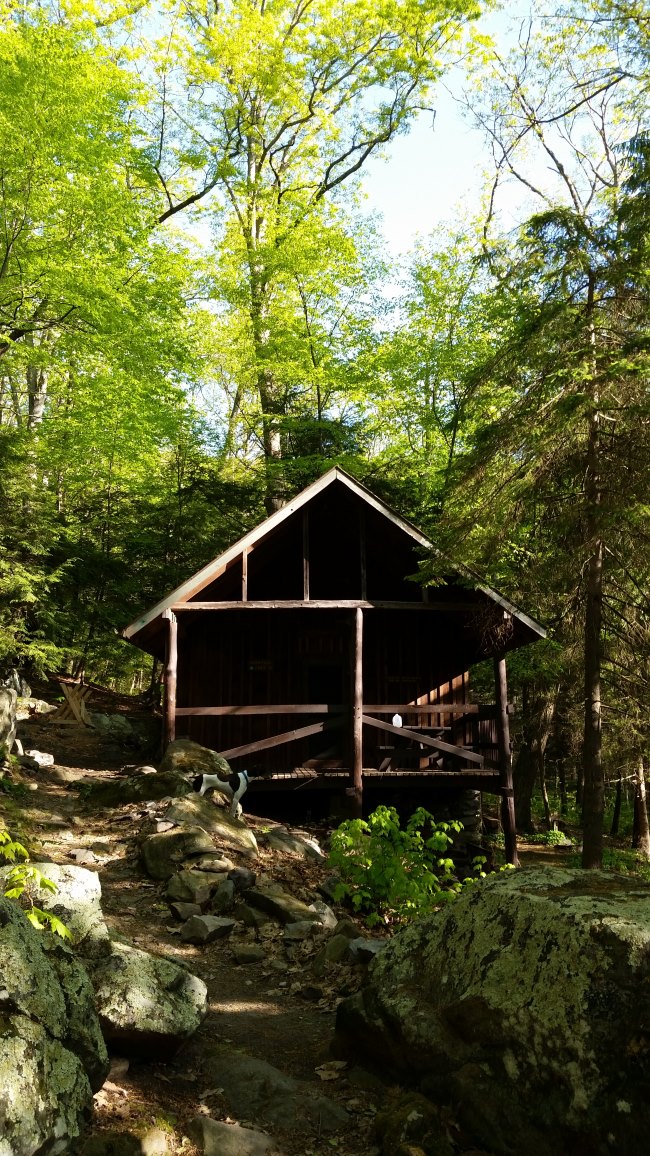 The Hermitage, Michaux State Forest, PA
This will go down as the May that refused to get warm in Pennsylvania. It was cool, but sunny today for a change.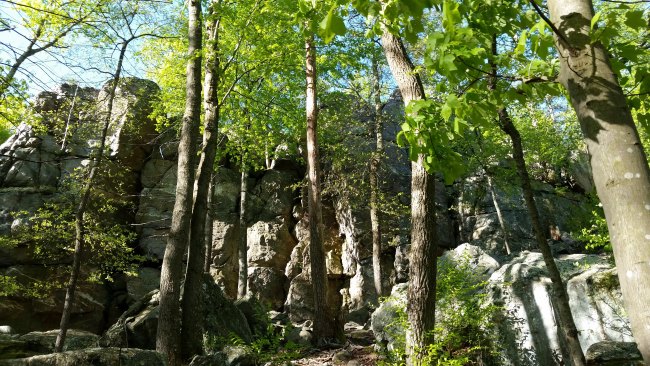 The main loop we hiked today was actually about 8.3 miles in total, but we started the day on some other trails farther south in Michaux State Forest. The endless rainy conditions we've had lately had made these lowland, already boggy trails, essentially impassible without waders. It wasn't quite that bad, but it was not worth muddying around when there were so many other trails to choose from at higher elevations. So that 0.7 mile of trail walking was a warm-up for what would be a much better idea: exploring Shaffer Rock.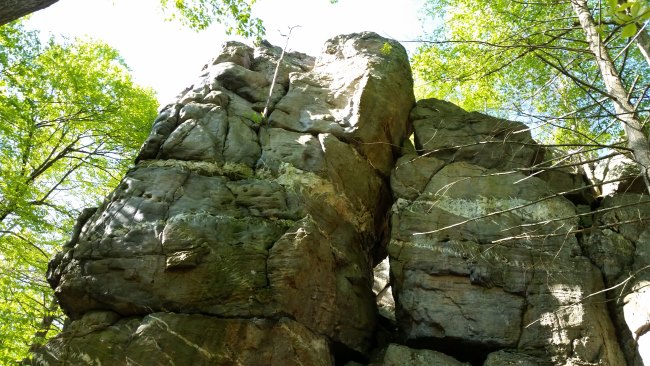 I had heard about Shaffer Rock (a.k.a. "Monument Rock") as a climbing destination, and though it is close to home and easy to get to, I was yet to visit. We parked along Swift Run Road and followed the right fork of the trail that first led us down past the Hermitage cabin. Looping around to the rocks, we met up with two guys who told us they were staying at the cabin with their family.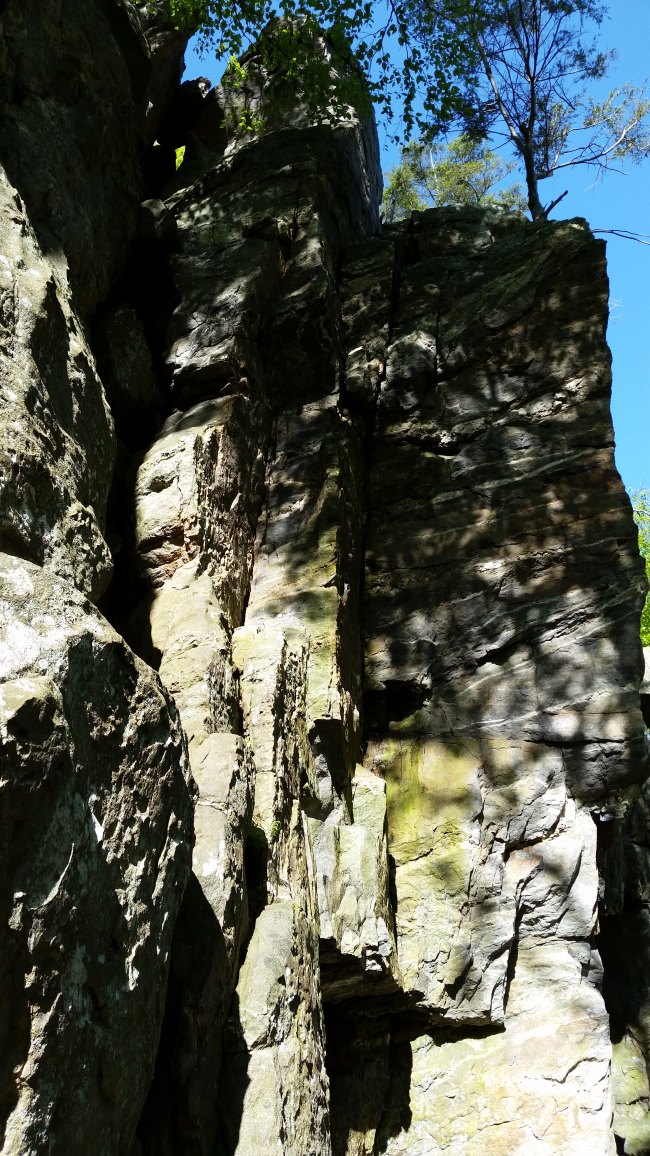 The cliffs did not disappoint. There appears to be an endless variety of climbing possibilities, and I even did a little bit of scrambling around on them while we were there. Will return with rope next time.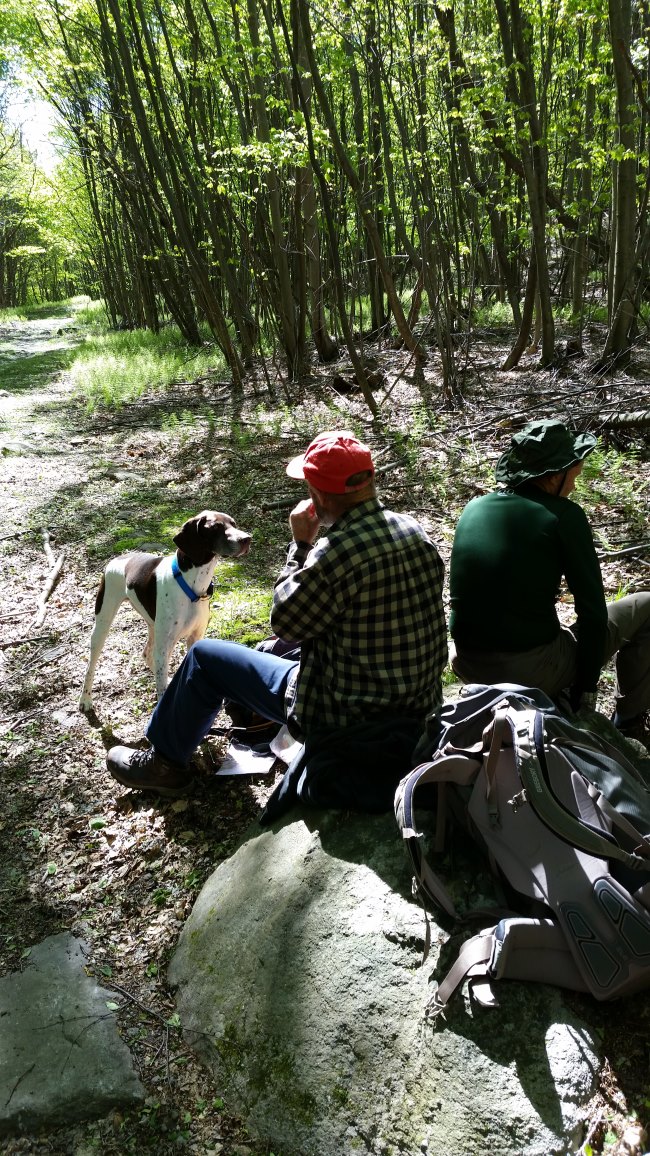 It was short, steep scramble up around the right side of the cliffs to get back to where the truck was parked. A hundred yards up the road from here, a separate blue-blazed spur of Shaffer Rock Trail crossed Tumbling Run and then climbed steeply up the opposite slopes. We followed this to where it turned onto an old woods road, eventually bringing us up to the junction of the Appalachian Trail near Chimney Rocks.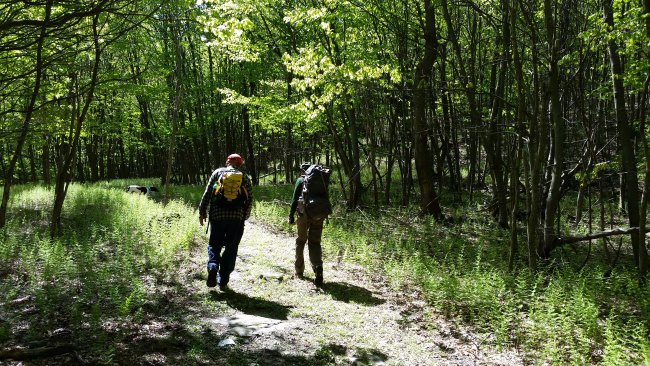 Instead of detouring to Chimney Rocks, we turned left and followed the A.T. north for a couple miles. At one point there is an unmarked trail/woods road which cuts straight down the mountain. We followed this down the slopes to where it joined the Restoration Trail, which none of us had ever been on. This "trail" is actually a maintained woods road that appears to be a popular destination for horse-riding, but today it served us well for making a loop around the mountain.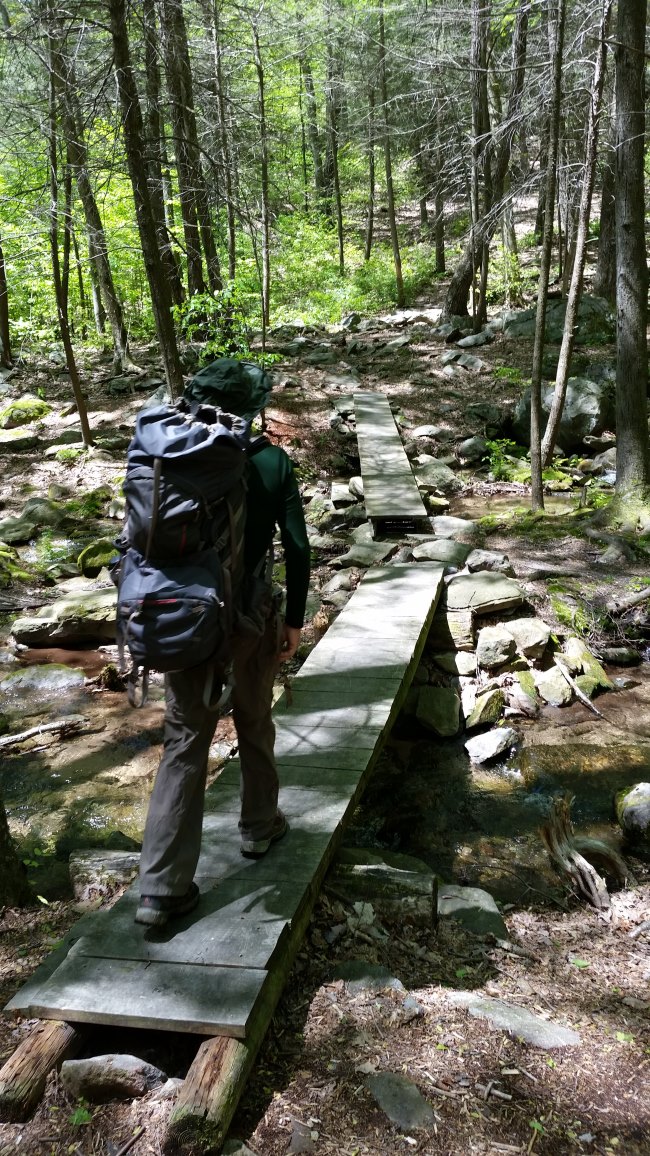 Eventually we followed the trail to a giant parking lot for horse-riders. From here we walked Old Forge Road south to pick up the Appalachian Trail again. This familiar section of trail led us past the Tumbling Run Shelter, where we caught the Tumbling Run Trail. We followed this trail back up to the Hermitage, completing our loop for the day.